Styles You Can Find in Comfy and Trendy Women's Joggers
Joggers were once deemed as masculine and casual wear, but they have become a staple for women's casual wear. It is because of their versatility. They can be worn outside on breezy days or during the night at parties with chunky boots underneath them. Then, if you want to go inside and cozy upon the couch with a book, you can do that too. The options are endless.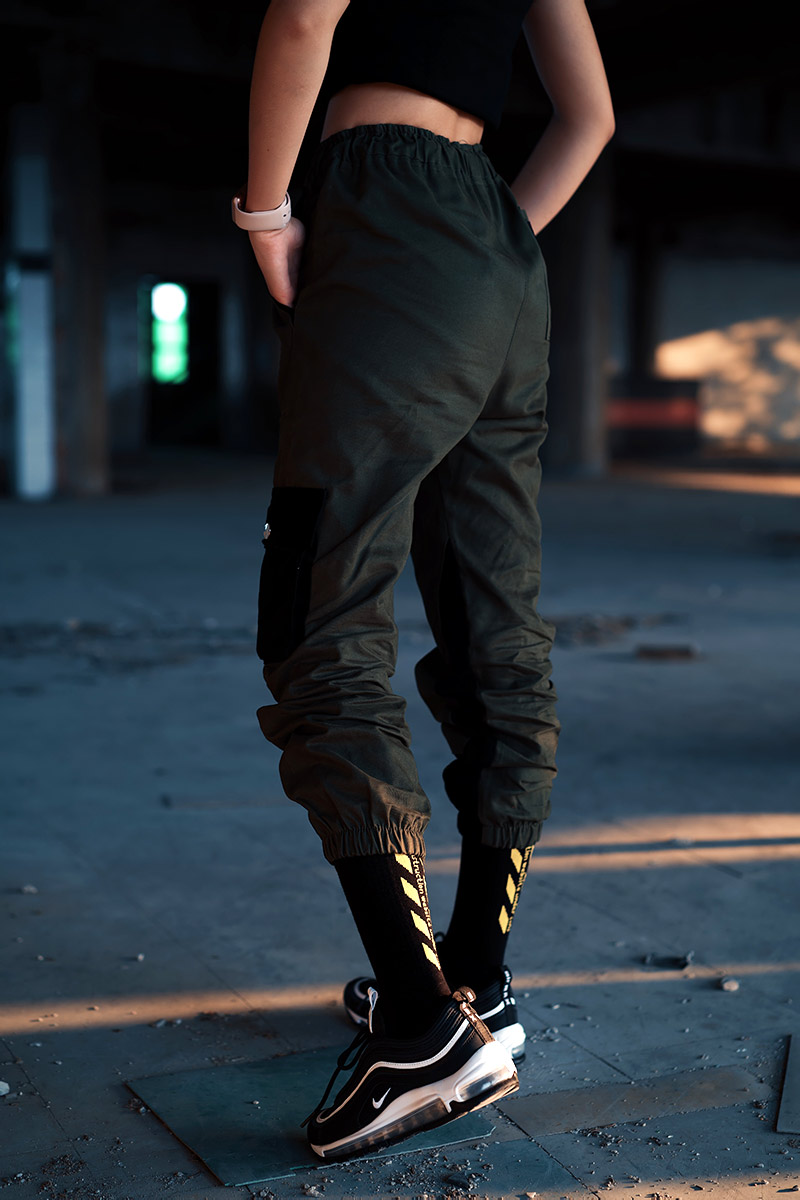 The following is a list of the topmost styles of women joggers. These are the types of joggers that will keep you on-trend, comfortable, and confident throughout the day.
Power-Tapered Joggers
The tapered jogger pant is a casual style that you can wear to just about any occasion. They are fitted at the ankles before becoming full length to give your legs a slimming appearance while still allowing movement. These will look great paired with chunky sneakers and a graphic tee.
One of the unique aspects of this style of joggers is that you can change up your look by rolling up the ankles if you want to dress them down or keep them as they are for a more formal appearance.
High-Rise Tapered Joggers
The high-rise tapered jogger pant is similar to the power-tapered style, but it has an added detail of being cut high on the waist. As a result, you'll have more coverage around your backside and stomach area which can be great if you are self-conscious about these areas of your body.
The high-rise style can be worn with heels or sneakers for a more casual look, but you can also pair them with heeled boots for an edgier feel.
These joggers are ideal for pairing with crop tops and fitted jackets, giving you a trendy look that is also casually comfortable.
Classic Joggers
The classic jogger pants are your best friend for lounging at home on the weekends, but they are also formal enough if you need to run errands or attend late-night events. These are perfect for staying warm since they are made of cozy material but also breathable.
These women joggers flatter pretty much every body type because of their relaxed, fitted fit. They are tapered at the ankles, giving you a slim appearance while still allowing your legs to move freely. You can dress them down with sneakers or dress them up with heels since they create an elongated silhouette that you'll love.
Wide-Leg Joggers
The wide-leg jogger pant is perfect for wearing to your yoga class, but it also works great as casual wear. The style has a tapered ankle, and its loose fit makes them super comfortable for lounging around the house on weekends or taking on an outdoor run.
You can easily dress these joggers down with a cotton crew neck t-shirt and sneakers, or you can jazz them up by wearing them with strappy heels. Pair this style with statement earrings to take your look from day to night without changing clothes.
They come in various colors and prints, so they are one of the most popular styles for women's joggers.
Oversized Lounge Joggers
The oversized lounge jogger pant is probably the most popular style for women at the moment. The material is made of thick but breathable fabric that's perfect for staying comfortable during even your longest days. They are loose-fitting at the legs and ankles, giving you an extra casual look that can be dressed up with a polo shirt or blouse.
This style of joggers comes in various colors and prints, which is why they are such a hot item for women right now. They look great with slides or sneakers, but you can also dress them up if you want to pair them with heels and an embellished top.
The best part about this style of joggers is that they come with a matching top just like the wide-leg joggers. It gives you even more options to choose from when getting ready for your day.
Pockets and Drawstrings
Just as you would expect, joggers with pockets and drawstrings tend to be fitted at the ankles and waist. However, they could also be baggy, which can be ideal if you're looking for a comfier style of joggers. Pockets are a bonus because they allow you to carry the things you need with you as you go about your day. A drawstring at the waist is a beautiful detail that adds an extra dimension of style and comfort for a more formal appearance.
Women joggers are made with different fabrics depending on their intended use, but one thing always remains constant: they fit like a glove. There are slim tapered styles, classic baggy styles, and then there's everything in between. As long as you feel comfortable in your joggers, that should matter because comfort should be key when it comes to clothing.


Hits: 4211 | Leave a comment