Reasons You Must Add A Vin Neon Watch To Your Collection
Watches are not just mere accessories. They reflect a man's style and personality. From the wheels to springs and batteries, split-second chronograph watches to leather straps, there are so many varieties of watches for men to choose from.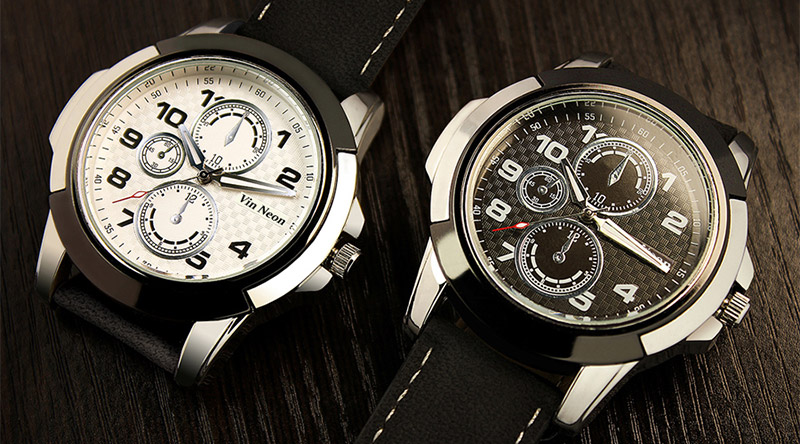 Gentlemen love their masterpieces. Some of them may want to add multiple types of watches to their collection. But, what is so special about a Vin Neon Watch? Is it is unique in some ways? Does it have some special features? Let's learn more about it.
Why Men Should Wear a Watch?
In the world of digital technology and mobile phones that take care of time, watches still did not lose their charm. Smartphones may be your timekeeper, but nothing matches the old charm of a watch adorning the wrists.
More than measuring hours and minutes, watches give that effortless look to a man. Besides, men do not like that bling thing all the time. They prefer simple and subtle accessories that only broaden their personality. The Vin Neon Watch does just that.
Choosing the best watch that suits your careful considerations, budget, functionality, and style, is the main catch here. What would you like the watch to help you with? Where do you wear it? Is there any specific look that you want to wear? Wear your thinking cap right now.
From those trendy watches to the high-end functional ones, there's a unique style for individual men, which becomes an epic.
Types of Watches and Movements
Quite literally, the movement of a watch makes them tick. It is that engine of the watch that powers its hand movements around the face of the watch and ensures all complications work properly.
If you always believed that watches are only about looks alone, let us take a few seconds and forgive you. It's not just limited to looks. Men who understand watches know that they can be more important and interesting.
There are three watch movements – mechanical, automatic, and quartz.
Mechanical watches are the original variety that works with small wheels and gears. Automatic watches are the auto version of the manual ones and self-winding. Quartz is the modern watch that does not require winding; it is battery-operated.
What Makes Vin Neon Watches Popular?
There are multiple reasons for the growing popularity of the watches from the house of Vin Neon. While time is powerful, you can only feel it when you wear it on your wrist. That's the feeling of a watch from Vin Neon. Some of the features of these popular watches are noted below:
Luminous: The pointers of these watches are covered completely with a luminescent coating that ensures clarity of time. It supports a long time of illumination and luminescence. This is an excellent feature that adorns the watch.

3ATM Waterproof: Today, in the age of smartwatches, traditional watches are also expected to be waterproof. The Vin Neon collection prevents wain water as well as water from touching the hands or the face when you are washing.

Simple & Classic Charm: Some models belong to the elite business class. Stylish yet simple and elegant with unmatchable technology and classic taste makes it a distinguished choice for men.

Elaborate Craft: The intricate craftwork of these elegant watches can keep you thinking. Every design and style is different from the other, making each piece of wristwatch matchless.

Stylish Stereo Shading: Compact and elegant dial of the watch and delicate watch shading design show the elegance and charm of this masterpiece. It blends the elegant and timeless essence of a watch with a modern and chic interpretation. The breakthrough traditional design representing three eyes, the elements of machinery and sports, fully automatic pointers, and a stopwatch gives you the speed.

Delicate Dial: Besides waterproofing and modernizing their watches, Vin Neon also emphasized the dial, which is the heart of the masterpiece. The watch also features a waterproof crown design, an elegant watch buckler, and a color matching case.
If you are looking for extraordinary quality, timeless and modern interpretation of the style, meticulous line of design, high-end watch case with lettering, stainless steel case for the back, your search ends here. The most exquisite pieces, timeless and gentle design, fashionably crafted dial, and gentle for men, is all yours to display.


Hits: 6234 | Leave a comment