Sapphires in jewellery: they don't have to only be blue
Throughout history, people have considered only blue stones to be sapphires but thanks to more advanced technology, we now know that gemstones in other colours can also be sapphires. While blue is obviously good, the other colours of this sparkling gemstone certainly also deserve attention. So let's take a look at all the colour varieties of corundums together.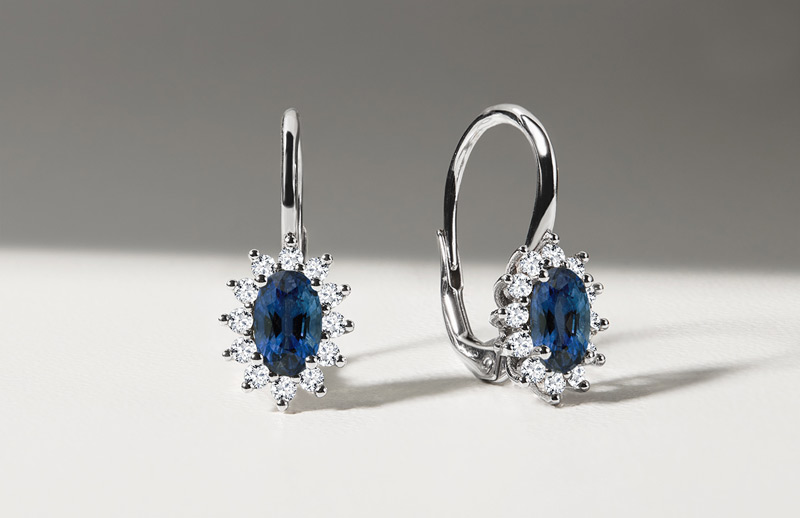 What makes sapphires enchanting
Have you heard of the "big three" of gemstones? They are rubies, emeralds as well as sapphires, which happen to be the rarest precious stones after diamonds. Sapphires are also the second hardest gemstone after diamonds, making them very scratch resistant and suitable for everyday wear. Sapphires' other characteristics are also their high degree of radiance and luxurious look.
Experts from the KLENOTA jewellery studio have noted that colour plays a fundamental role when it comes to the price of sapphires. The most desirable colour is a deep blue with a creamy tinge, so you could expect a higher price tag for jewellery with such stones.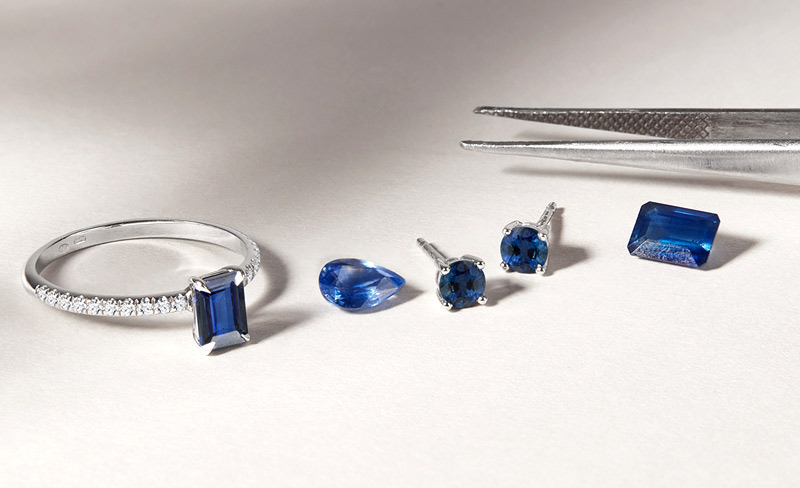 Royal blue sapphires
Blue is the most typical colour for sapphires and is very popular among young women. In jewellery, it complements diamonds perfectly and makes a truly grand impression. If you are looking for something distinctive, look for jewellery in a halo setting which has a larger central sapphire surrounded by diamonds.
One famous blue sapphire and diamond ring can be spotted on Catherine, Duchess of Cambridge. She received it as an engagement ring from Prince William and it previously belonged to his mother, Princess Diana.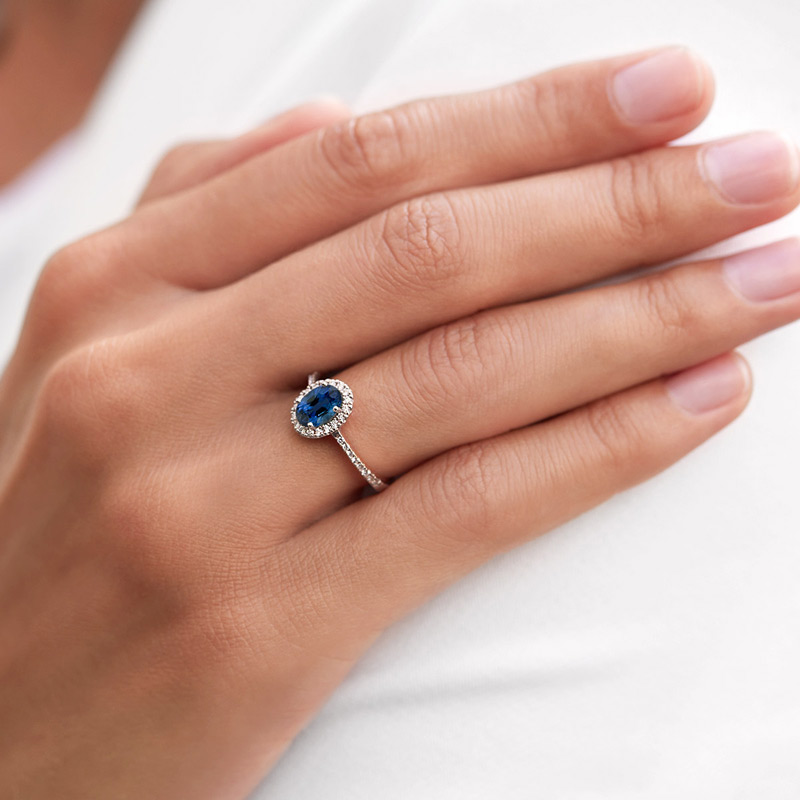 Rare Padparadscha sapphires
This unique type of sapphire comes from Sri Lanka. It comes in various shades of pinkish-orange which is caused by the added iron, chromium and vanadium in the mineral. This type of sapphire is genuinely unique and earrings with sapphires in this colour will appeal to ladies who are looking for originality, who want to impress and who like to be the centre of attention.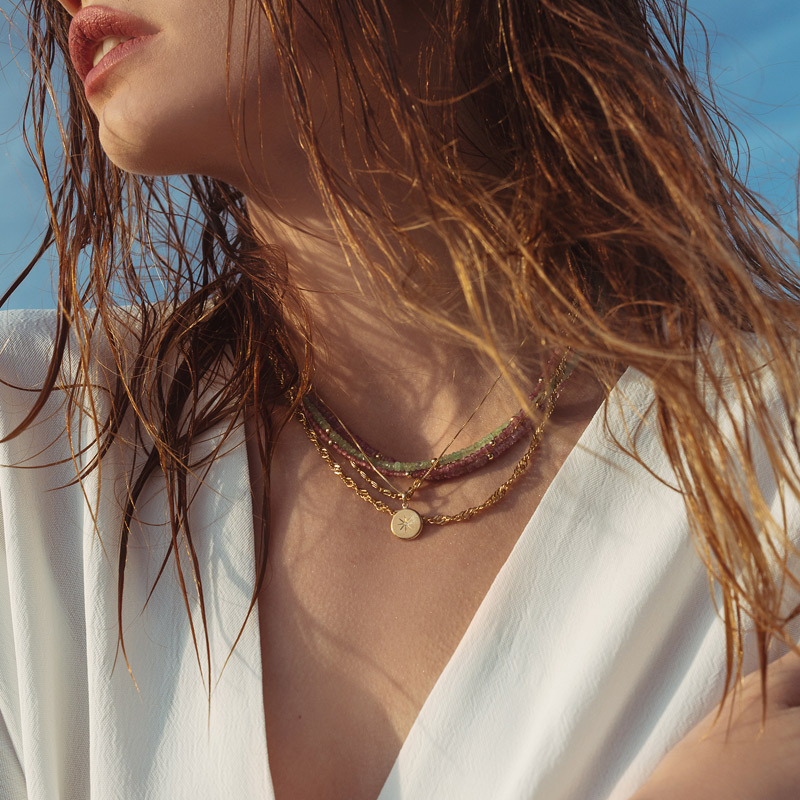 Green sapphires
This colour is due to the presence of vanadium in the stone and green sapphires with evenly distributed colour are very rare. Although emeralds are also very popular as green gemstones, sapphires have a slightly different tone of green and are harder and more durable as a stone and have a bigger sparkle. A sapphire necklace in green will highlight green eyes and be a striking addition to blouses and dresses with smaller or larger necklines.
Pink shades of sapphires
Such shades are due to the addition of chrome. Sometimes it's difficult to tell the difference between what is a pink sapphire and what is a ruby. But pink sapphires are very fine stones that are sure to appeal to romantic souls. They work well when combined with all colours of gold, so you'll be able to find the right jewellery for you no matter what your gold preferences. If this colour appeals to you, a pink sapphire bracelet can make a good accessory on a daily basis, whether at work or in your free time.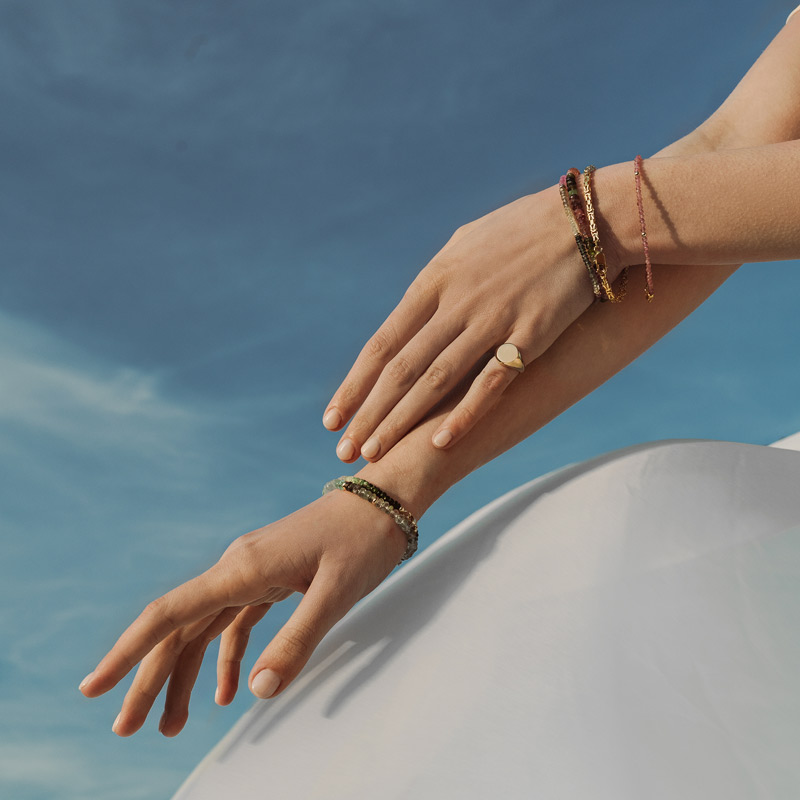 Yellow and orange sapphires
Any yellow tones in sapphires are caused by the addition of plain iron to the mineral. Sapphires turn orange due to added chromium as well as a missing electron. Canary yellow sapphires which come from Kenya and Sri Lanka are a very valuable variety and have a pure yellow colour without any orange. They stand out when set into white gold and their colour makes them a good choice for lively, active ladies. 

               
When is sapphire jewellery suitable as a gift?
So does sapphire jewellery appeal to you and you're thinking of giving it as a gift? While sapphire earrings for instance are sure to please on any occasion, they are perfect for those celebrating their birthday in September, since sapphire is the birthstone of this month. It's also suitable for Taurus and Virgo star signs. And above all, sapphire jewellery is popular as 5th and 45th wedding anniversary gifts – this is even called a sapphire wedding anniversary.


Hits: 2954 | Leave a comment