5 Types of Bracelets for Stylish Men
Accessorizing is one of the best ways to add some flair and personality to any outfit. For the stylish gentleman, bracelets are one of the best accessories for men. They can be matched with any outfit, worn to work or play, and are a great conversation starter. With a few well-chosen pieces, you can take your wardrobe from drab to fab. Whether you're looking for something fun and funky or sleek and professional, we've got it all covered below.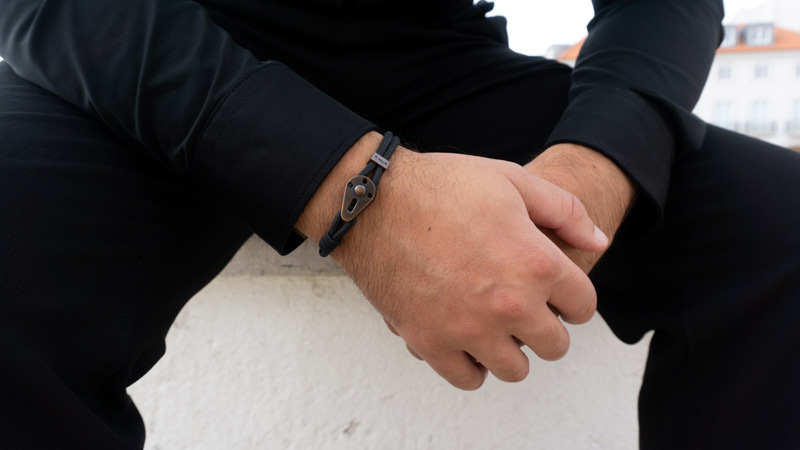 The Classic Leather Bracelet
Leather is a material that has been used in the fashion industry for many years, and it's not difficult to see why. Leather looks great with any outfit, from formal evening wear to jeans and a T-shirt, yet it never looks out of place or like an afterthought. For men looking for something more rugged than metal but are not interested in sporting a watch, leather could be the ideal material for their next bracelet.
The Trending Man notes that leather bracelets can be a statement piece for men and easily pair with a suit, while still complementing a more casual outfit. These days, they're available in various colors, from deep brown to bright white, making them the perfect accessory to add some contrast or tone down certain outfits. Get one with contrasting stitching to create visual interest without being overwhelming.
The Rugged Metal Bracelet
The rugged metal bracelet is the perfect accessory for men who love to get outdoors. This type of design can be worn by itself or stacked with other bracelets, providing an effect that looks great on any wrist. Metal bracelets are also popular because they often have more secure clasps than leather ones, which means there is less chance it will fall off.
Metal bracelets come in a variety of colors, so you can find one that matches your style or the color scheme for an event. The more unique and interesting, the better. For example, some designs even have engravings on them, such as quotes or symbols. Wear metal bracelets with leather, denim, or other rugged materials to finish off your outfit.
The Minimalist Woven Bracelet
The minimalist woven bracelet is perfect for the stylish, but classic man who likes to keep it simple. These are made of woven cotton that will last and won't stretch out over time, so you can wear it every day without worrying about durability or replacing it. Because its tones are neutral enough to go with virtually anything, you can wear this bracelet more than any other one on the list.
Woven bracelets are available in black for formal occasions and business attire, navy blue for a style that is simple, brown for those who like something a bit more casual, and cream for those who want a neutral tone that can go with any color.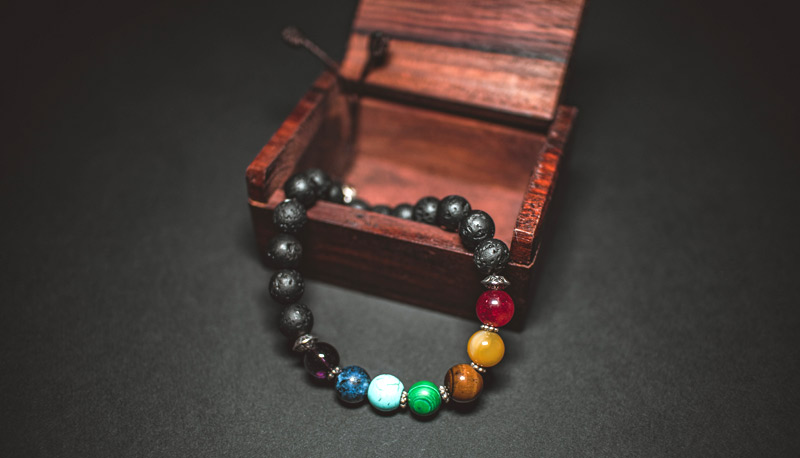 The Distinctive Jewelry-Inspired Bracelet
One of the best things about bracelets is that they can work well as a fashion statement or provide additional functionality. If you're looking for a bracelet that will offer both, then look no further than distinctive jewelry-inspired bracelets. These bracelets come in a wide range of styles and designs and are finished with various high-quality materials, such as sterling silver or 14k gold.
As a result, you will be able to find the perfect bracelet for any occasion to seamlessly incorporate into your style. These bracelets are ideal for men who want to make a statement in an interesting and fashionable way without drawing too much attention to themselves.
The Trendy Beaded Bracelet
Trendy bead bracelets are perfect for men who like to add a bit of flair to their look. These bracelets come in all shapes and sizes, but the most popular ones have colorful beads or stones that make them stand out from other options. If you're looking for a bracelet with personality, this is it. You can find them in minimalist or classic styles with unique design inspirations from ethnic themes or modern architecture.
They're trendy and can be worn with almost anything casual or dressy. You'll want to take care when wearing beaded bracelets, however, as catching them on something could mean losing all of the beads in the process.
Accessories That Never Go Out of Style
Men's bracelets are often overlooked as a fashion accessory. However, the right bracelet can be more than just an accent to your outfit: it can be a signature piece that you wear every day. Thanks to the many options available, you are sure to find something to complement just about anything in your closet.


Hits: 1804 | Leave a comment