Reasons To Buy Emerald Rings And Other Antique Jewelry
In the UK, antique objects and vintage jewelry are considered to be very valuable, even more so than modern pieces. As for the reason, experts say the British have a higher tendency to value sentimental objects. Antiques and jewelry (read more) can date back to royalty as old as Queen Victoria. And we all know how much our countrymen hold on to days passed, even if they embody a hairpin or stained face mirror from the 16th century. Needless to say, anything you deem as old or antique, you're better off selling than throwing away.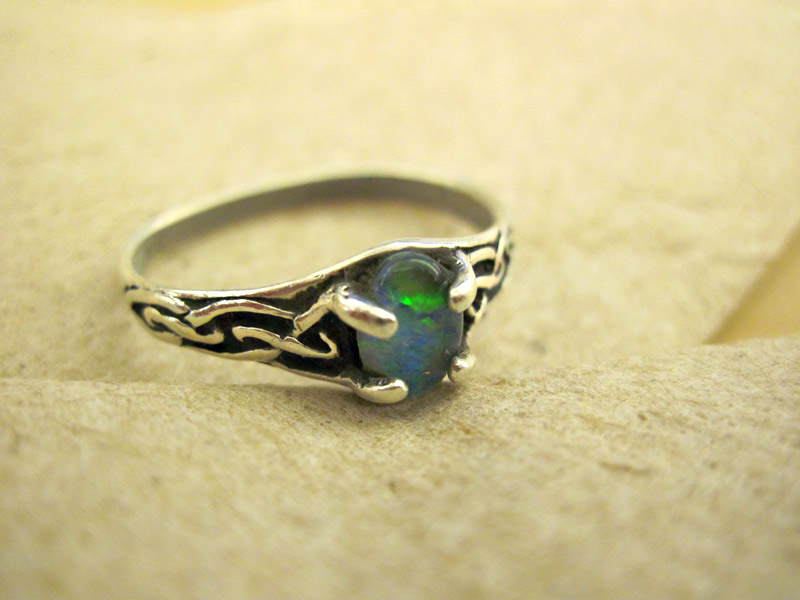 A vintage object with one of the highest values in the market are jewelry, mainly rings. Rings have sentimental value to the bearer, and most of the time, they're topped with precious jewels. These gems are either uncut or unpolished, making them subject to a very high price potential when fixed up. Whether it's to surprise a loved one or propose to your spouse, you can never get it wrong with a classy, mid-century vintage ring to present. Here are more reasons to consider buying one today:
1. High Value
We've been mentioning this before, but what's not to love with an object of outstanding value? Vintage pieces are exempt from VAT, which makes them very, very cheap compared to brand-new, modern pieces. A staggering 20% gets discounted off of their original price, and this doesn't discriminate in what type of jewelry if they're antique emerald rings or diamond brooches. This is due to their second-hand nature, there are no manufacturing costs taken into account, and because these stones are cheaper compared to their modern counterparts.
This isn't to say their overall value and aesthetic is cheaper as well. Modern pieces with modern cuts and polished gems are generally more expensive to conjure than older cuts. However, the overall value of the gem, the metal, and other ornamentals do not change. In fact, because of their oddity and scarcity today, they're well-sought after by collectors and vintage-lovers alike.
With that said, compared to a heavy-karat diamond engagement ring, an Edwardian ring will still give you more than your money's worth in the long run. It can become a family heirloom that your ancestors can pass on as engagement rings someday.
2. A Nicer Quality
Ever heard of the saying many elderly people say, "They don't make things like they used to these days"? They actually have a point, from household objects to jewelry such as rings. In comparison to a hundred years ago, rings today tend to have a cheaper finish, especially if you buy them commercially.
They're more prone to corrosion, breaking apart, or bending out of shape. You don't see that happening to antique pieces, do you? That's because their craftsmanship was more complex before, compared to today when everything is mass-produced and fast. There's certainly no machines back in the time of Queen Victoria's reign, so what did these artisans do to create jewelry? Why, hand-make them, of course!
What does this mean to you as a buyer of vintage rings? It means a couple of things, one of them is not one vintage ring you own will have a duplicate somewhere, whether in craft or in design. The other has something to do with the quality of said design. Compared to mass-produced commercial pieces, these antique rings are done by craftsmen who took their time, making them more intricate and complex than modern rings today.
3. A Worthy Investment
Although its value is high for some that know how much such a piece is worth, and in markets that cater specifically to vintage, you can find antique rings cheaper than modern pieces anywhere else. If you ever tried to sell your antique jewelry in general markets (such as Facebook Marketplace or other platforms), you'll know how low many people can give for it.
It can be devastating for you as a seller (given you're not aware of where you can actually sell it) but very fortunate as a buyer. Imagine buying a highly unique piece with none of the same kind existing for a very, very low price. Just a little polish, and your ring can rival even that of a contemporary piece. Don't forget the story and sentimental value behind the jewelry, and whose finger, exactly, it has slid through centuries before.
4. It's A Great Engagement/Wedding Ring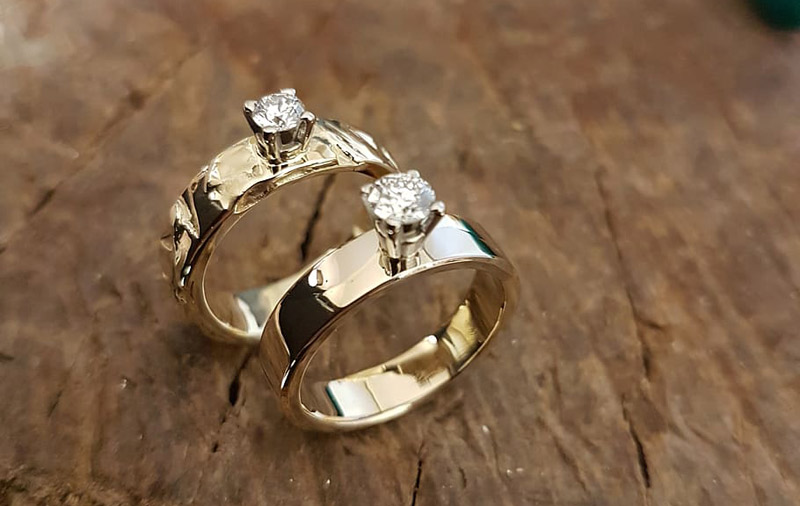 If your spouse has a soft spot for something borrowed, why not surprise her with a Victorian or Edwardian antique ring when you propose? Other than being romantic and sentimental in thought, your spouse will love your ethical practice of buying a vintage ring (link: https://www.yesweekly.com/4-tips-for-choosing-an-ethical-engagement-ring/article_5637ddc4-de9a-11eb-8c21-67c90ce0a857.html), thus not adding to mining for materials that harm the environment. Besides, who doesn't want a ring that has a little bit of history behind it?

However, before buying one, you'll need to follow some of these tips first.

1. Differentiate Costume And Fine Jewelry - Many vintage pieces aren't as sentimental as some might think. A number of pieces are actually costume jewelry, meaning instead of pure gold, they use plated brass or silver or have an imitation of precious jewels instead of the real ones. If you think you're getting a very low price than you expected, it might very well be just costume jewelry you're buying. Instead, go to a proper shop and ask to see fine period pieces instead of vintage.

2. Choose A Reputable Brand - One foolproof way to ensure you're buying real vintage rings is through purchasing them in a well-known brand or store. This ensures you that the store will not risk its reputation as a seller and offer you counterfeit pieces.

3. Be Familiar With Its Genuity - There are instances when a customer ends up buying a contemporary piece having the style of a certain period. Some of these are called Art Deco styles, which are made with modern hands but in a vintage style. Being familiar with genuine designs and talking to the shopkeeper will help you avoid these mistakes.

 4. Have An Array Of Choices - When you have a particular ring in mind but have no shop recommended to you, the better choice would be to shop around and expand your choices. You can choose to buy from local shops, online through shipping, or attend an auction.


Hits: 6459 | Leave a comment