CBD Oil in Cosmetic Products
Cannabidiol is a compound that has made a lot of noise lately. Many are skeptical about the fact that this compound is derived from cannabis. But science has proven its effectiveness and safety for human use. Since it has been used for making supplements, it was a matter of time when it would become a new 'must-have' in cosmetics.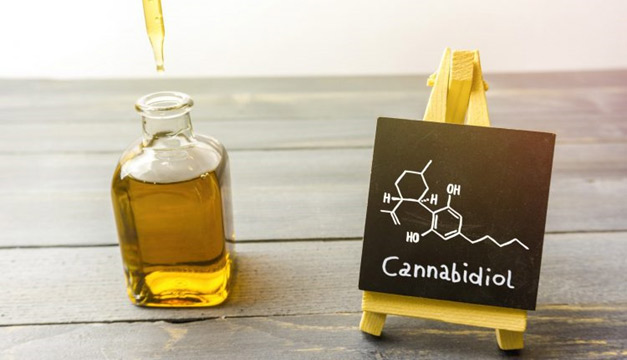 Due to its plant origin, CBD is one of the safest and most effective ingredients in cosmetics. It has a high antioxidant content (more about it read here), which prevents cell damage and the harmful effects of free radicals. Thanks to its soothing effects, cannabidiol can calm superficial infections. Also, this compound acts as natural fuel for ECS, so it has a balancing effect on the body.
Cannabidiol in Beauty Products
More and more cosmetic brands are launching beauty lines that contain CBD. It can be a part of any beauty product, whether it's for treating some skin condition, sensitivity, wrinkles, or the effects of pollution. Moreover, even beauty salons are using CBD oil as part of the body and facial treatments.
This oil contains a batch of micronutrients, like vitamins A, D, and E, and many healthy fatty acids. All these elements are super beneficial for both skincare and treating dermal issues. Beauty brands usually mix cannabidiol with carriers, like olive or coconut oil, to boost its absorption and effectiveness.
As CBD is not the main ingredient in cosmetic products, they are usually labeled as CBD-infused. Although you can find various types of this hemp derivative (full, broad, and isolate) in these products, it's best to use those containing its pure form. Isolated cannabidiol doesn't clog pores, and the skin absorbs it fast. Its amounts can vary depending on the type and purpose of certain cosmetics.
Since it's a natural moisturizer, CBD can be used as a hydrating facial or body wash, mask, lotion, or tonic. When applying it, make sure that the skin is clean and dry. That way, you'll provide faster absorption and action of this compound. Cannabidiol is not water-soluble, so the water will just wash it off.
Treating Skin Issues
For those who suffer from certain dermal issues, cannabidiol can heal and maintain skin well-being. Acne is a common skin condition that everyone faced at some point. You've probably tried many facial cleansers to get rid of it. But the chemicals irritate the skin even more and don't let it breathe. That is why more and more people turn to a more natural solution for acne issues: CBD.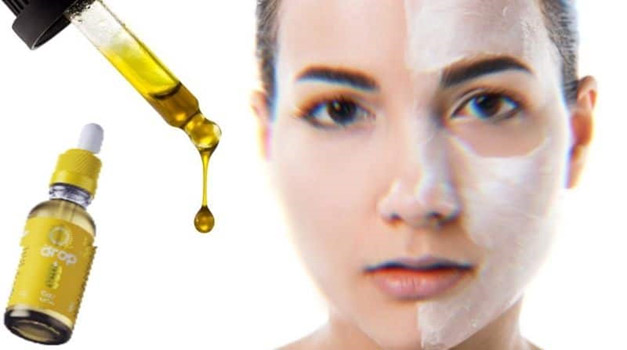 When pores are clogged, bacteria can develop in them. The skin gets infected, and pimples just pop up. CBD has anti-inflammatory and anti-bacterial properties that treat and soothe the area where spots appear. This compound speeds up their 'emergence' to the surface and drying. Also, it can repair damaged skin tissues and improve elasticity.
Relief for People with Psoriasis
Thanks to its anti-inflammatory and analgesic properties, CBD can be used to ease symptoms of psoriasis and eczema. There is still no cure for psoriasis, as it's an autoimmune disease. Dead skin cells that create superficial thickening can be very uncomfortable. When sweat and dirt get in touch with it, it becomes infected and painful.
Applying hemp-based cosmetics or lab tested CBD oil to the painful or itchy spot calms the inflammation that causes discomfort. Then, it stimulates the production of collagen. That will speed up skin healing and repairing micro-damage. As seen on
Anti-aging Properties
CBD shows its excellent nourishing properties for the skin, so as the ability to stimulate cell growth. Its action as an antioxidant happens to be more potent than other matters used in cosmetics. Due to its ability to protect the skin from premature aging, cannabidiol is widely used today to formulate new anti-aging cosmetics.
Some benefits of hemp-based oil in cosmetics include protection against UV rays. It can prevent sunburns and replenish a natural lipid barrier on the skin. That will fill all those fine lines, especially those expression marks.
CBD gets deep under the skin, where it promotes rehydration at the cellular level. So the rejuvenation process starts from the inside, not just on the surface. Well-hydrated skin is softer, more elastic, and retains its natural glow. That's why it looks young and fresh.
Reasons to Buy CBD Cosmetics
No CBD cosmetics come cheap. Why should you buy it instead of more affordable beauty brands? Because these products are much more potent and safer than their counterparts full of toxins and synthetic matters. It means that you don't have to worry about cannabidiol breaking down into your bloodstream, causing side effects.

CBD used in cosmetics is all-natural and legal. It's obtained from specific hemp strains that abound in cannabidiol, while the THC level is minimal to none. The CO2 method of extraction makes this compound pure and potent, free of any toxins and pollutants.
Its natural origin makes CBD cosmetics safe for everyday use. Every skin type can benefit from these products, as they're mild, gentle, and soothing. Remember to keep them in the cool, dark spot (or fridge) to keep their potency.

If you opt to try some other hemp-based goods, see below how to buy them:
https://www.shape.com/lifestyle/mind-and-body/how-buy-best-safe-cbd-products

There are many cosmetic products available today. Choosing the right one is essential for effective skincare. Look for cosmetics that don't contain allergens and irritants and have only organic CBD oil (or its concentrate). Some beauty brands even grow hemp for their own purposes. Ask about it, and whenever you can, use their products.

Here is another useful resource JustCBD


Hits: 5837 | Leave a comment