Top 5 Fashion Staples and How to Use Them
Creating your own fashion identity is all about finding your unique style. However, this doesn't necessarily mean you need to stick to custom-made and made-to-order apparel only. Whether you choose African fashion wear is up to you, but fashion experts recommend having certain staple pieces that will make selecting your ensemble for every occasion easier.
Here are the top five must-have pieces every woman should have in their closet and how to use them fashionably:
Basic cardigan
Although there's no clear-cut rule in fashion that indicates the importance of comfort over style, it goes without saying that the former remains an integral part of it. After all, it's pretty hard to look fashionable in something you're not comfortable in.
This is why a basic cardigan is considered a must-have in your closet. Whether it's a luxurious cashmere, comfy and sturdy cotton, or heavy wool knits, there are plenty of cardigans you can choose from that will surely fit your specific needs for every occasion and season.
Style them the way you want. Pick different cuts and fabrics. The choice is yours. The bottom line is that you need at least one basic cardigan to complete your wardrobe.
How to wear it
Besides offering warmth during colder months, cardigans have plenty of other uses in fashion.
- If you prefer a cozy-yet-fashionable outfit during the colder months, an oversized cardigan is definitely the right choice for you. You can even wear it over a simple V-neck tee and match it with skinny jeans or leggings. Complete the look with all-white sneakers and some classic jewelry, and you're all set.
- Want a more sophisticated look? Tie or drape your cardigan over your shoulders or sundress and wear a pair of chic wedges or sandals.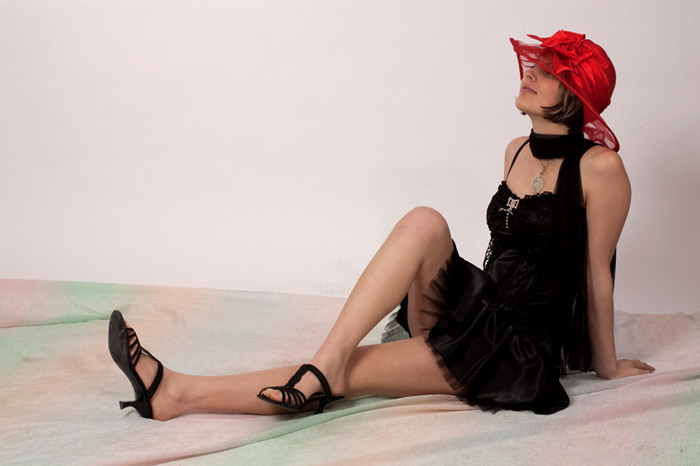 Little black dress
For most fashion experts, having a little black dress in your closet is mandatory for nailing that classic fashion style.
Besides being one of the most versatile fashion pieces ever invented, an LBD that's around knee-length and has a high neckline offers comfort and style for any occasion from sunrise to sunset.
Although it is deemed a symbol of understated grace and timeless style, there's no particular dress style defined for this fashion staple that has been around for years. You'll just know it when you see it. Or you can find something celebrities like Audrey Hepburn would wear.
How to wear it
- On its own, a little black dress may not look quite as stunning. But try wearing it with pearl accessories, a pair of pumps, and a blazer or cardigan, and you'll get a gorgeous business casual look instantly.
- If you're wearing your LBD on a date, switch up your footwear and go for sexy stilettos. Add a chunky chain necklace for added pizzazz, and don't forget to put your hair up in a knot for a sophisticated and sexy look.
White dress shirt or button-down
Whether it's for a job interview or a semi-formal dinner, a white dress shirt is something that could help you look fashionable.
Take note that this is a fashion piece you should invest in as you'll wear it more times than your other outfits. That said, be sure to purchase something that will hold its shape through many rides in the washing machine without becoming translucent.
If you're buying one made from cotton, make sure that you pick one that is a size bigger. This will save you from those awkward pulling and gaps around the chest area that can happen with blouses that are exactly your size.
How to wear it
- Considered the "building block" of the ultimate work attire, you'll want to pair your white button-down shirt with a blazer and a pair of khaki trousers or pencil skirt.
- You can also use it as a cover-up for your little black dress for a shirt-and-skirt look. For your footwear, you can choose between ballet flats or a pair of pumps. Then finish off the ensemble with a statement necklace.
- You can also wear your white dress shirt with canvas sneakers and a pair of comfortable denim jeans for a quick, casual outfit.
- Going for a geek-chic look? Try throwing a sweater or cardigan over your button-down blouse.
Denim jacket
Although denim jackets have been identified with cowboys and middle schoolers through the years, these have become a must-have modern fashion piece for every girl's wardrobe. Dress your denim jacket up or down or just use it to keep warm. The layering possibilities for this fashion piece are endless – if you know what you need to do.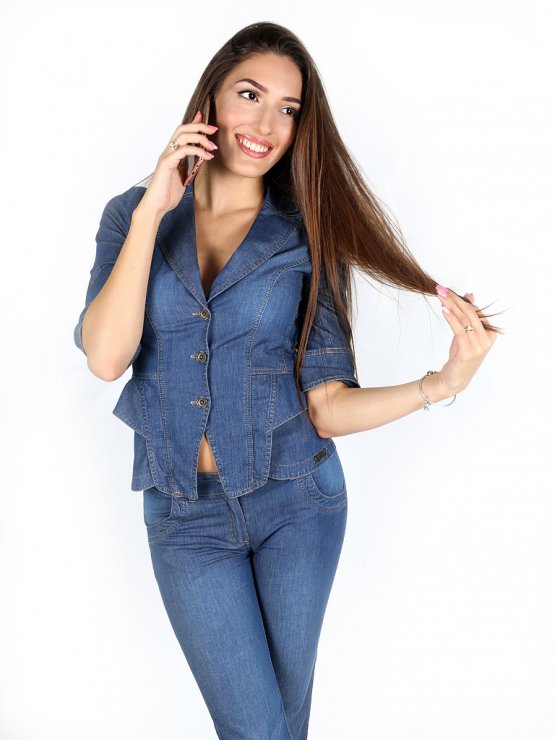 How to wear it
- Pair your denim jacket with white jeans and a V-neck shirt. Then, slip on some gorgeous sandals and throw in a bit of gold jewelry, and you have yourself the perfect early summer or late spring ensemble.
- Want to make your LBD attire look more casual? Cover up with a denim jacket and finish off the look with white sneakers and a casual clutch bag when going out on a relaxing dinner with friends.
- Denim jackets have always been associated with youth, so why not use that preppy vibe to get a sweet and youthful look? Wear it with a sundress, a pair of open-back loafers, and a scarf around your ponytail.
All-white sneakers
Although they may not look like it, sneakers are great additions to a classic fashion look. This is because, like the other items on this list, they can be used in several ways and can blend in with a lot more outfits than you would expect.
The key is to find a pair with very few or no embellishments.
How to wear these
- Get that sweet schoolgirl look by wearing your all-white sneakers with a denim jacket and solid-colored dress.
- Black, denim, or colored – any type of jeans can go well with all-white sneakers. Don't forget to add a pop of color in the ensemble to avoid looking monochromatic (unless that's exactly what you're going for, of course).
- Complete your casual Friday look with a combination of leggings, an oversized shirt, cardigan, and all-white sneakers.
- Are you aware that sneakers and skinny jeans comprise the "modern-day" uniform? Well, now you do so you can start rocking them together.
Find Your Style
Everyone has their own unique fashion style. If you're having difficulty finding yours, consider investing in the fashion staples and learn the best ways to use them to create a look that is completely your own.


Hits: 17834 | Leave a comment