Hair Styling and Hair Loss Prevention
Hair loss is a completely normal process. No matter how hard you try to strengthen the roots, it still happens. On average, people lose up to one hundred hairs per day. The figure can change depending on the season, climate, and mechanical influences. However, some face more serious problems. In this article, you will learn about the most common causes of hair loss and how to style locks to avoid it.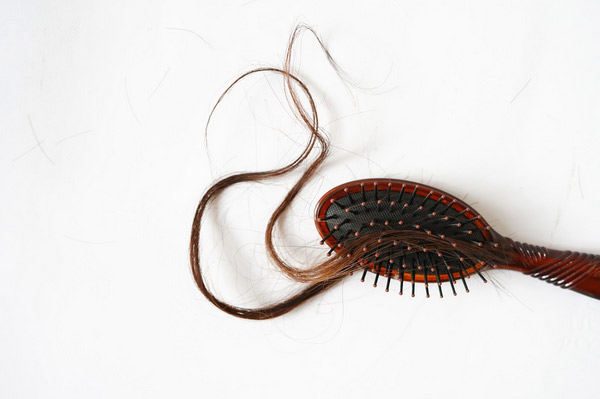 Hair Loss Causes
According to the expert advice on MyStraightener.com, before trying to fix the problem, you should understand its causes. All factors can be divided into five main groups:
- Lack of trace elements (iron, selenium, zinc, and vitamins);
- Chronic or infectious diseases;
- Severe stress;
- Medications;
- The negative impact of external factors.
While it is better to deal with the first four points with your doctor's help, you can reduce the mechanical impact and change your usual hair styling routine on your own. Below you will find helpful guidelines.
Get the Right Temperature
The least traumatic way to dry your hair is natural: blot the curls with a towel and leave them to dry on their own. Unfortunately, there is not always enough time for it, so we often have to use a blowdryer. Too hot air can damage your hair. Choose a medium or low heat, and keep the hairdryer at least 20 centimeters from the strands. If you style your hair with a flat iron or curler, also try to stick to the lowest settings.
Avoid Tight Hairstyles
Complex hairstyles like multiple braids or tight ponytails can contribute to hair loss. It is due to too strong tension in the root area, the use of hairpins or elastic bands. Daily styling in this way will significantly weaken the hair follicles and lead to hair loss. Ditch these hairstyles in favor of more "relaxed" looks. Although this method may seem too simple, it is really effective.
Buy a Soft Brush
If your hair is prone to shedding, it may have weak roots. In this case, you should injure them less by buying the right brush. Too many bristles or an inappropriate shape can negatively affect the quality of the hair. Experts recommend choosing those items made of natural materials. Make sure your movements are smooth. To improve blood circulation in the scalp, massage it regularly with a big soft brush. It also helps to strengthen the hair roots.
Choose the Correct Styling Product
If you blow-dry or curl your hair, you should definitely use a heat protectant. It will preserve your strands, especially their ends. However, to prevent hair loss, you should eliminate the use of gels and fixing sprays from your routine. Not only do they make the curls brittle and split, but they also don't let you thoroughly comb your hair after the application, which enhances the mechanical damage.
Take Care of Your Hair
It is in your power to prevent hair loss without the help of specialists. The market offers many styling and care products that strengthen locks, have a beneficial effect on hair follicles, and help you eliminate the problem. In order not to injure the curls, let them rest, and stop styling for a while. Along with the described methods of hair loss prevention, do not forget to protect your head from direct sunlight and low temperatures.


Hits: 5105 | Leave a comment