Things to Keep in Mind When Shopping for Jewelry for Men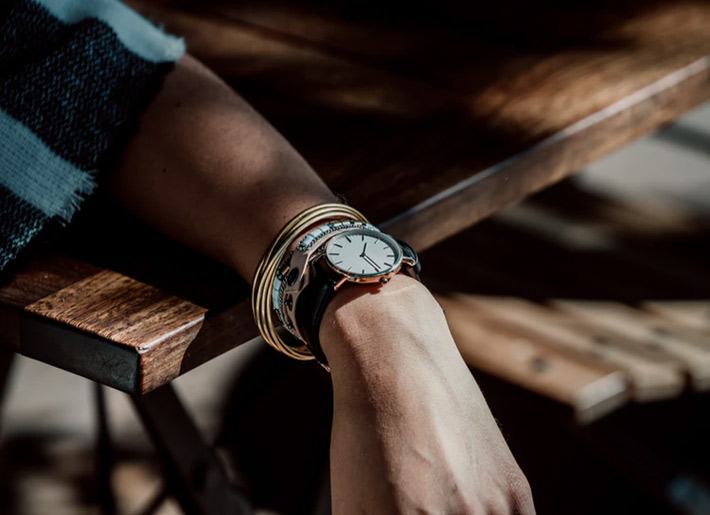 Buying jewelry isn't always as easy as it might seem. Whether it is a birthday present, for your anniversary, or an expression of love, you need to think about what you would buy for your man. Know that the perfect jewelry can make a celebration more memorable.
Unfortunately, many of us may find it challenging to choose jewelry that conveys how we genuinely feel. There are far too many varieties to choose from, ranging from pendants, rings, and charms to earrings, bracelets, and necklaces. The jewelry you purchase will say a lot about the special someone you plan to give it to, so you have to choose wisely.
His Jewelry Preference
Remember, you're purchasing for him and not for yourself. Thus, you shouldn't buy something you want to see on your man. Instead, choose something that mirrors his preferences and overall style. It might be a bit challenging to determine his tastes on jewelry.
Notwithstanding, you can just pay close attention to his everyday style and what he wears. Remembering what he tells you in passing, such as his likes and dislikes in jewelry, is also very helpful. For example, whether he likes chains or leather. On the off chance that you can't come up with his likes, talk to his closest friend, and you'll likely find out what you should buy!
Brand Loyalty
Most of the largest jewelry brand names consequently have the most prominent annual sales. However, can you genuinely say that they are worth breaking the bank? Do Bvlgari necklaces have a higher quality in contrast to the no-name ones? Well, yes. Are leather straps from a luxury brand better than no-name straps? Nope.
On the off chance that you can't determine specific details in craftsmanship aside from the brand name, then you are most likely overpaying. Classic luxury brands don't frequently have discounts for their jewelry, making them a no-go if you want to save money. Knowing where and when to purchase jewelry can spare you many dollars when buying a gift for your man. Thus, it is best not to turn to chain stores when shopping for jewelry instantly.
Chain Length
If you decide to buy a necklace as a gift instead of a ring or watch, consider your man's chest and neck during chain selection. If it is excessively long, it becomes a safety hazard. On the other hand, if it is overly short, it turns into a fashion fail. Ask yourself whether he buttons up his collars or leave it open before making your buy.
Occasion and Theme
Formal jewelry needs to be more refined, incorporating gemstones and metals that won't distract people from your overall outfit. For more casual occasions, however, bright jewelry pieces are a great choice. In case you're purchasing a present for a particular occasion, it's essential to consider the event's general mood. Otherwise, it would be difficult for your recipient to wear the pieces and match their outfit for the day.
For instance, if you are attending a business event, you could choose a piece of jewelry that highlights a minimal geometric look. As you shop through different stores, it will be easier to remember the ones you like and compare them. If you have a specific store in mind, you can even have the option to look over the pieces side by side.
The Material
It is apparent that most men who like jewelry either choose silver and gold for the material, even though platinum is also quickly rising to popularity. The color gold serves more as a yellow highlight for your outfit and is lovely to pair with green or deep blue and other earth tones like brown. Meanwhile, rather than a color, silver works more like a neutral gray. Therefore, you can pair it with a different variety of colors.
Conventional standards direct that metals should coordinate. For example, if your man has a silver necklace on, he should pair it with a silver ring or bracelet. Nowadays, however, traditional rules do not necessarily apply. In which case, don't hesitate to mix up your choices. Tungsten and titanium are both quickly acquiring popularity for a couple of reasons.
Both of them are more durable than other valuable metals and consequently pretty indestructible. They are both crack- and scratch-resistant and possess a more industrial, easygoing appearance that is understated and more modern.
Alloys like stainless steel and brass are also decent materials for men's jewelry. Aside from being more affordable and less flashy, they also have a more comfortable, worn-in, and casual look.
Meanwhile, leather is additionally an incredibly famous choice when it comes to men's jewelry. You can usually spot leather on men's wrists as woven bracelets or thick cuffs, or even a natural accent on pendants and rings. Due to their affordability and the way men generally lean toward natural, earthy accents, leather is consistently gaining popularity in the jewelry market.
Takeaway
Purchasing jewelry for someone important to you is very challenging. However, despite the difficulty, giving jewelry as gifts remains a great way to show your affection worldwide! Now that you know precisely how to shop for the perfect jewelry for your man, hesitate no longer and buy him something he is sure to adore without a doubt!


Hits: 4267 | Leave a comment