Men's Jewelry To Take Your Outfit To the Next Level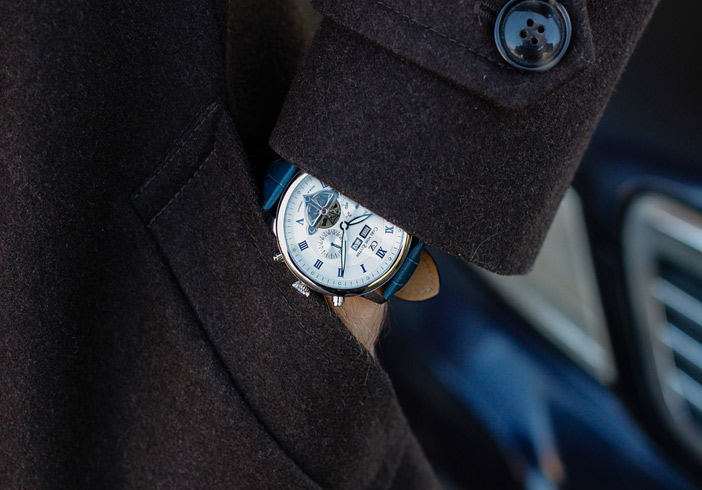 Jewelry plays an important role in the overall style for many women. It can help show off their personal taste, have personal meaning and elevate the look of an outfit. For example, a wedding ring is not only beautiful to look at, but is also a constant reminder of your love for your significant other. Visit here for some beautiful examples of wedding rings that are also fashion statements.
Men, on the other hand, have traditionally been more hesitant to wear a lot of flash jewelry. In the past, it was perhaps because it wasn't seen as "masculine," while other men simply felt self-conscious and didn't know how to wear it. But this is beginning to change as more men are getting comfortable with the idea of wearing jewelry.
With that in mind, here are a few pieces of men's jewelry that can improve your style and take your outfit to the next level.
Watches
Watches are probably the most common type of jewelry that men wear. A nice watch adds a timeless look to any outfit, and has often been seen as a status symbol for a very long time. There are hundreds of different types, kinds, and brands of watches out there, so finding one that fits your preferences should be easy. They can range from having a simple black leather strap and white face, to a diamond watch with a crystal face.
Whether you have a limited budget or a large one, there will certainly be a watch in your price range. The watch you get should generally be simple and relatively neutral in terms of color.
Like all jewelry, be sure to choose the right option for the event you will be attending. While an Apple watch may be fine for a casual night out with friends, something a little more classy is generally preferred for your wedding or a formal event. In general, aim for a watch that is proportional to your wrist size, and isn't too loose.
Bracelets
While you have to be a little more careful with bracelets, they can still be a stylish part of your outfit. Bracelets can be purely decorative, medical-related or even show your support for a particular cause or charity. Bracelets can be made of metal, silicone, cord, wood, and many other materials.
In the past, many men overdid it with very thick metal bracelets, or chose to have multiple bracelets on each arm. In general, if you want to do bracelets right, less is more. Stick to one nice one, and make sure it is relatively sleek and simple. The more minimal in style the bracelet is, the easier it will be to wear on its own or layer with other jewelry and accessories. Be sure to mind the color and style of your shirt and/or watch when deciding which kind of bracelet to wear.
Necklaces
While some people love large, heavy and bulky necklaces, it is generally recommended to keep things light and basic. The necklace should be comfortable enough to wear over your shirt, or tucked underneath. Necklaces should be made from some kind of metal, and unless the occasion calls for it, we would recommend avoiding things such as puka shells.
In particular, a nice loose chain with a tasteful pendant can be a stylish way to add a little more sophistication and class to a standard T-shirt. While wearing two thin chains or necklaces can look good, we wouldn't recommend you wear any more than that. Again, less is usually more.
The chain should be relatively thin, and shouldn't hang lower than your mid-chest. If paired with the right clothing, this can be a great low effort way to improve a basic outfit.
Helping You Look Great With Jewelry
Whether you decide to rock a watch, a beautiful bracelet or a tasteful necklace, jewelry can elevate your style and take it to the next level. Of course, be sure to keep it simple and ensure it fits with the clothes you are wearing and where you are going.


Hits: 4732 | Leave a comment