Where to Buy Cheap Backpacks for Black Friday
In just a few days, Black Friday is here, then counting three more days is Cyber Monday. But before everything goes crazy on deals and discounts, searching for the most affordable and cheap buys with premium-quality backpacks can start now. While most stores have started their sales due to the current situation, several shoppers are still waiting for the big shopping day.
You'll be flooding with tons of deals here and there, weighing your options, product recommendations, and shop offers should be taken into moderation. Some discounts are not even worth it versus essential factors. However, there are cheap backpacks for you to choose from that are high-quality, durable, and stylish. We've listed crowd-favourite sites you should check as they offer attractive discounts you don't want to miss.
Black Friday Deals Of Affordable Backpacks
Backpacks enable you to carry multiple loads conveniently without the need to stress your hands, affect your balance, and compromise style. There are backpacks designed for various occasions, usage or functions, preference, and style. Not all packs are equal. 
The convenience of allowing you to carry all your daily essentials, camping gear, school stuff, travel tools, electronics such as laptops, or gym stuff is significant benefits you can enjoy with a high performing, durable, and stylish backpack. With Black Friday fast approaching, all of us are excited to check the best deals this year.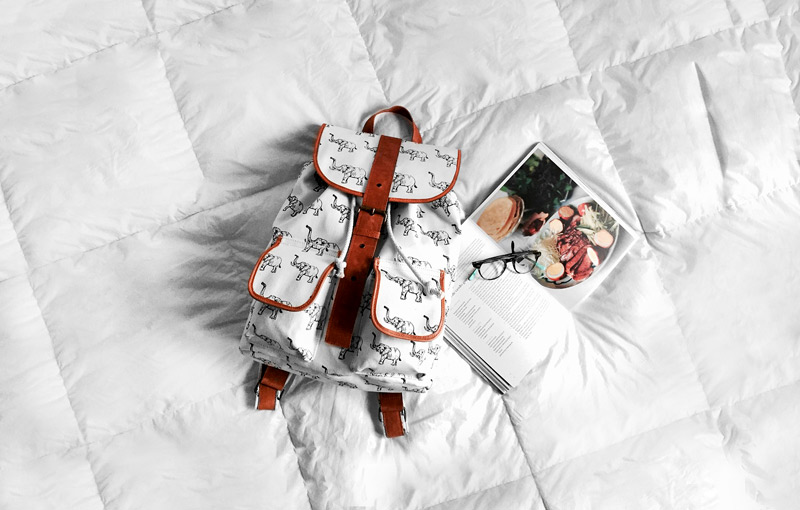 Some may have prepared their list, finishing up and completing their Christmas list, while others are waiting all year long to grab that particular item or check out some on their shopping carts. Everyone wants to save a couple more bucks to buy more. 
With all deals flooding your notifications, where can you find the cheapest bags? How do you know if you did get a great discount? Which site should you visit? 
Here's where you can check the hottest and affordable backpack deals this Black Friday!
Nordstrom
Nordstrom offers a digital shopping experience with a massive array of all your favourite brands of bags. Regardless if you have a backpack brand in your mind, they have it all in one place.
Backpack Judge
With a massive array of backpacks for all occasions, Backpack Judge offers outstanding deals you cannot resist. Whether you're looking for an affordable, stylish, and durable gear at a lower price, for your accessories, or daily essentials, they offer a significant number of bags to choose from. 
Backcountry
If you like to explore the outdoors, hiking, camping, or conquer the alps trekking here and there, this site is a must-visit for great backpack deals. Skip the long queue and shop at the comfort of your home today without missing the best backpack deals.
Forever 21
You cannot skip the part where you'll find the cutest bags that meet your unique preference and style. They have almost any type of bags at an affordable price. 
K9 Sport Sack
If you are looking for backpacks—dog carriers, they have the best options suitable for various doggos. Plus several accessories to match your style and all their bags offer excellent shoulder support that won't weigh you down when you walk all day.
L.L. Bean
The site is a heaven-sent answer for any parents dealing with purchasing a 'durable' backpack for their students. They offer the best backpack gift collections you should check out. And when it comes to heavy-duty, reliable, and durable bags, you can count on them.
eBags
The shop offers multiple types and all sorts of bags for everyone. Whether you are looking for kids bags, adults travel bags or a luggage-style backpack that lets you organize your stuff in style, and they have it all! They have great deals for Black Friday offer you shouldn't miss1
Target
Target offers tons of shopping deals on almost any item, and you might find yourself the need to buy backpacks to secure your packs! They provide various types of bags for all ages at a low price. 
Hot Topic
With tons of backpack styles available in the market right now, it's vital not to lose your interest, preference, and unique style. With this shop, you can find the best deals with unique designs and help others recognize the real you! 
Skip Hop's Zoo Collection
Whether you're looking for cuteness overload, affordability, and quality bags for kids, this shop is a great stop. Their bag collection is designed for preschoolers: durable, cute, easy to clean, and affordable.

Jet
Jet is an excellent site to have massive deals when you buy backpacks in a bunch. Whether you're planning to provide a pack for multiple kids or use it as props for the school play, you can check their huge bag collections. you'll be rewarded when you purchase a bunch of bags that are guaranteed high-quality.
Urban Outfitters
For a cheap yet fashionable piece of backpacks to carry all your loads with glam and style, this site offers great deals you should check. With exclusive online sales of the trending bags and iconic style in one place.
Amazon
For a massive selection of best and cheapest backpack deals on every kind, Amazon offers more than you can think of. There are fantastic deals you'll find on the site. Make sure you'll read the product descriptions first! 
Why Shop During Black Fridays
It's becoming a shopping tradition for everyone to find the best deals during Black Friday. Some have been saving and waiting until this day comes to grab, save, and shop. Whether you have plans or not, undoubtedly, you'll find great deals and will end up buying something for yourself or maybe, completing your Christmas list! 

With tons of shopping deals offered by every store, you can easily be swept away by impulsive shopping on all sales you'll see this Black Friday. While compare and contrast helps, when deals are fast-moving, you have to be on a reputable site that knows how to give the best deals you cannot resist.

Photos: Pixabay


Hits: 4412 | Leave a comment