A Style Guide For Surfers On How To Look Dashing and Captivating
Have you ever seen surfers in movies and wondered how they manage to look so charming and alluring? How does their skin glow, and how do they keep it and their hair healthy and smooth after regularly spending several hours in saltwater under the sun?
Wondering why you don't look that dashing while surfing can get very disheartening. For this very reason, we decided to put together a style guide specially made for surfers to help them look captivating and alluring.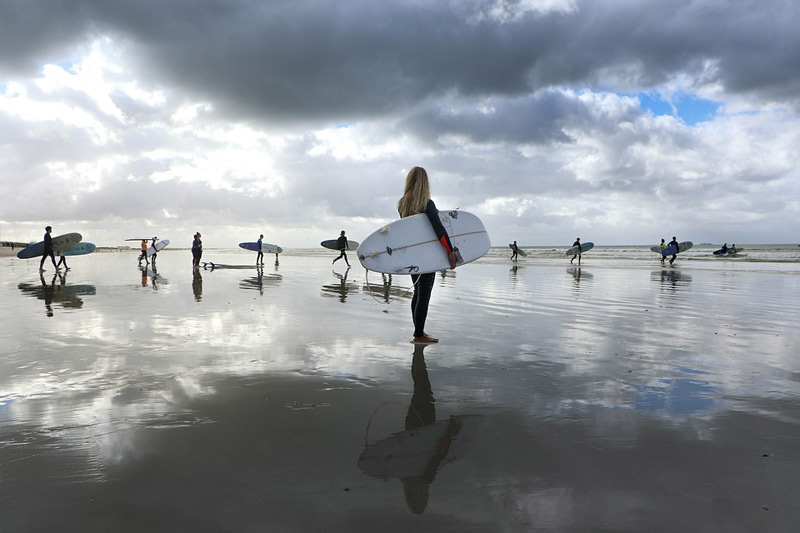 Sun Protection
Long-term sun exposure with absolutely no protection can severely damage your skin. As a surfer, spending so much time in the sun is inevitable. Without proper protection, you might end up suffering from dry skin, sunburns, actinic keratosis (which can be a warning sign of high risks of skin cancer), and changes in the skin's collagen levels, leading to fine lines and deep wrinkles. Invest in a waterproof sunscreen with a high SPF. Apply moisturizers as frequently as possible, as well. Make sure that your moisturizer is lightweight and is loaded with natural, chemical-free ingredients. Opt for products containing natural oils and Vitamin-E. Chemicals are not good for your skin and will wash off in the ocean, harming the environment, wildlife, and coral reefs. Apply a hydrating face mask once or twice a week; you can search the web for DIY hydrating face-masks, this way you can ensure that they contain all-natural ingredients.
Hair Maintenance
Saltwater can strip all-natural oils away from your hair, making it dehydrated. This will lead to tons of dandruff and breakage, leaving it looking dull and lifeless. Try to spray some leave-in conditioner before surfing. It will prevent your hair from getting tangled and offer some protection as well. Natural oils, such as coconut oil, also work great to serve this purpose. However, do not apply too much of them and make sure to avoid the roots so that your hair doesn't look greasy. If you have long hair, wearing it down while surfing will help prevent breakage. Use moisturizing, chemical-free shampoos, and conditioners to wash your hair after surfing. Make sure not to let saltwater stay for too long in your hair. Re-apply natural oils and leave them in; although, if you are afraid that it might look greasy, go with a leave-in product. It will restore moisture, and make it look softer, shinier, and less frizzy.
Surf Apparel
If you want to look attractive while surfing, there is no doubt that you have to put on your best surf suit! It is important to look your best and make sure that your clothes look polished and put together. Even if you are literally in the middle of the ocean, it is no excuse to overlook your outfit. If you know that you look great, this will give you a huge confidence boost. Not only does confidence look great, and does actually show, but it will also improve your surfing performance. There are many surfing brands that provide quality clothing for surfers. The Australian-based surfing enthusiasts at Vissla surf clothing suggest you purchase an array of surf apparel for different weather conditions. Taking the time to find great outfits that are as practical for surfing as they are appealing will really boost your confidence.  . Your clothing takes up a huge portion of your overall appearance, and this is why it is an important factor to take into consideration if you want to look dashing.
Your Surfboard
It is important to choose the surfboard that is right for you. The right surfboard will help you reach your maximum potential and boost your performance. When you surf great, there is no doubt that you will look great. Wobbling on the surfboard, and feeling like it is not compatible with you in general, can have a great effect on your confidence. As mentioned above, confidence is key to looking the most attractive. You also do not want to look wobbly and out of control on your surfboard since it is never a great look; therefore, you should look for the right surfboard.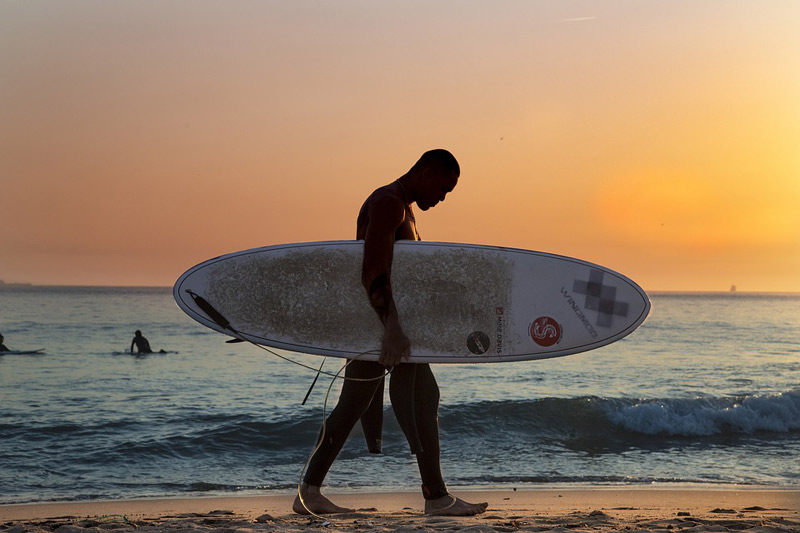 When doing so, you should take your skill and fitness levels into consideration. If you are a beginner, you might want to choose a surfboard that provides a lot of stability and float, for example. Your fitness level is important because it determines your ability to paddle into the waves. Based on that, you can go for thicker and wider boards for more paddle power or for a surfboard with less volume if you have high energy and endurance. Your height and weight are also crucial factors when it comes to picking out your surfboard. You can also choose your surfboard based on the wave type that you like to surf through. Designing your own surfboard, with personalized colors and prints, will also make you stand out. It will give you more character and allure, turn heads towards you at the beach, and make you more memorable. It can basically be a statement piece.
Sunburn Remedies
Every surfer needs a sunburn remedy. If you forgot to apply sunscreen, didn't apply much of it, or simply spent more time in the sun than usual, you need a quick remedy to treat your sunburn to be able to hop back on the surfboard as soon as possible. Apple cider vinegar can help balance your pH and speed your sunburn recovery process. Tea is enriched with antioxidants and is anti-inflammatory. It will help soothe your sunburns and protect your cells from damage.  Milk and yogurt are also great soothing options and can relieve pain and irritation. Natural aloe vera is also an awesome natural skin healing and moisturizing agent. Honey is an antibacterial, which can be very soothing, and vitamin E is an antioxidant and can repair damaged skin.
Water and Healthy Diet
It is important to make sure that you eat fruits and vegetables daily. Maintain a balanced diet and try to reduce your sugar intake. Always stay hydrated and drink a lot of water during the day. Saltwater and the sun tend to dehydrate the body, so making sure that your body gets enough water is quite important.

If you follow through with this style guide for surfers, you will achieve a very captivating look. This style guide will not only allow you to look good while surfing, but it will help you achieve a healthier overall look, and will leave you glowing 24/7. These style tips are great for boosting confidence, and therefore maximizing your surfing performance.

Photos: Pixabay.com


Hits: 3348 | Leave a comment