What Makes a Good Pair of Jeans?
Whether you are a man, woman or child, it's undeniable that we all love a good quality pair of jeans. They can be worn for both smart occasions as well as casual dress wear and you're sure to find a pair of jeans for every type of occasion.
But what should we be looking for when deciding to purchase a pair of jeans? What makes a good pair of jeans and how can we spot the best jeans on the market? Let's take a look through some hints and tips to help you find the best pair of jeans suited to you.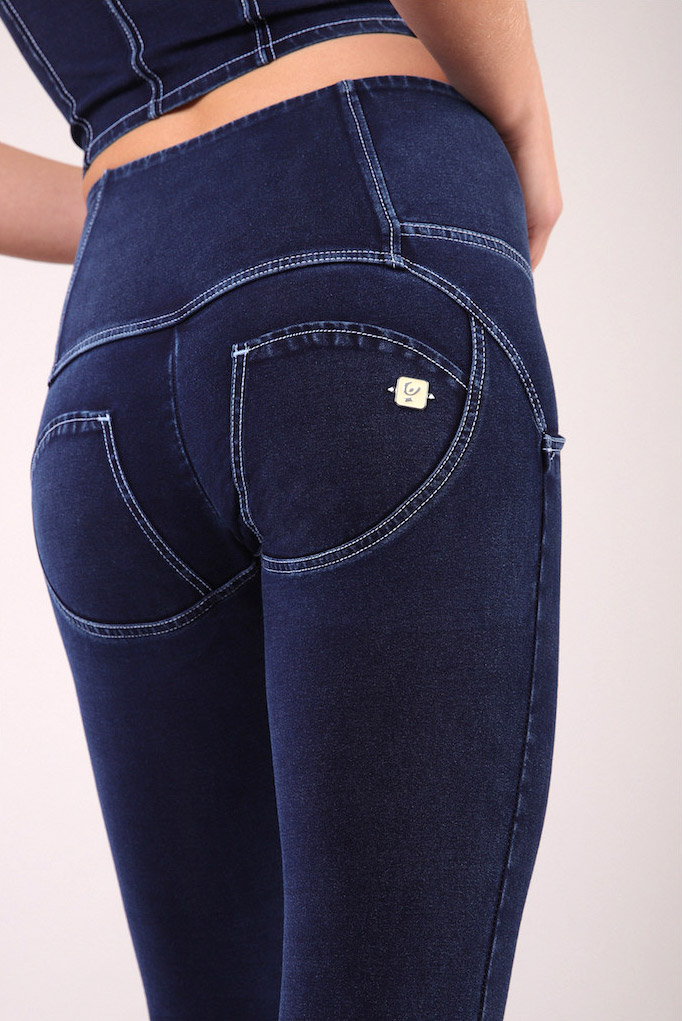 The Price Of The Jeans
This is where most people's starting point is to decide on what pair of jeans to buy. Prices can range greatly from the very cheap, where you could pick up a pair for less than five pounds, to the very expensive, where designer jeans can cost high into the thousands. No matter what your budget is, with such a wide choice of makes and models to buy, with a bit of searching you're sure to find the right pair of jeans for your budget. You don't need to spend too much money to buy a good pair of jeans as there are many bargains to be found with a little looking around.
Designer Brands Or Lesser Known Brands
If you're into designer clothes such as Gucci and Versace, you're likely to find that their range of jeans will be very expensive. You could however save yourself a lot of money by choosing lesser known brands such as freddy shop which still have the look and good quality that you are used to when purchasing high end brands. Obviously some people feel the need to only wear branded and designer clothes, but there are plenty of lesser known makes that offer great quality jeans at a much more affordable price. Do some research using google or your favourite search engine to discover a whole range of cheaper alternatives to designer brands and you could save yourself hundreds of pounds.
Finding The Perfect Fit
We all have at least one pair of jeans that fit so perfectly that they become our most worn and favourite pair of jeans. Although it can be hard to always find the most comfortable and best fitted jeans for our bodies, it is possible by trial and error. Clearly trying on the jeans to make sure they fit right before buying is the best option, but as more and more people turn to online shopping it's not always possible to try before you buy.
If you are making an online purchase then always make sure you read up on the returns policy, just in case the fitting of the jeans isn't quite right. Most companies offer some kind of returns on products that are not worn, but always read the small print before making your purchase.
Another good idea is to read customer reviews of the pair of jeans you're interested in buying, for helpful tips and advice. Many times people will review the items and mention if the sizing is correct for them, which can help determine what size you should also be purchasing.
Which Style Of Jean Should I Choose?
The beauty of jeans is that they come in such a wide variety of styles, so you can find a pair to suit every mood. Some people's bodies suit certain types of jeans, for example if you are quite skinny then you're more likely suited to skinny jeans compared to someone who is a little more rounded. Also try to match your jeans with the rest of your outfit, so if you have some sexy boots to wear then choosing boot cut jeans is a good choice, to help show off their heels.
There really is a pair of jeans for every outfit, so find your best clothing items and match them to your new pair of jeans.
Now You Have Found The Perfect Pair Of Jeans, What Should You Wear With Them?
Many people have faced this dilemma after finding a perfect pair of jeans but then being unsure of how to pair the rest of their outfit with the jeans. A good place to start would be looking on the retailers websites, and looking at what the models wear alongside your chosen pair of jeans. This can really help give you ideas of what other type of outfits will suit the jeans you have chosen. You can then take inspiration from these photos to find similar styles of clothes that work with the jeans.
Alternatively to try and save yourself money, have a dig through your wardrobe to try on and find other clothing pieces that work with the jeans. With a bit of imagination you could put to use one of your old garments that has been sitting in the back of your wardrobe and hasn't been worn in years.
To Sum Up
Shopping for a new pair of jeans does not need to be stressful or leave you completely out of pocket. Make sure you shop around, particularly online, to find the best prices deals, as there are many to be found. Whether you choose designer jeans or lesser known brands, always try to choose jeans that suit your style and personality, and match the rest of the outfit, either with new garments or with items you can find in your wardrobe.

Make sure all the material that is used on the jeans makes them not only comfortable to wear but also durable and of good quality. You will want them to last as long as possible so always inspect the jeans to make sure they are of a high standard. And once you find those perfect jeans make sure that you look after them, washing them in the correct manner and taking general good care of them. Treat them with care and love and they should last you a long time.


Hits: 4365 | Leave a comment