7 Online Resources for Teaching E-Safety to Your Kids
Without digital gadgets, software, and resources, our lives are incomplete. From education and entertainment to communication and productivity, we are dependent on digital resources in every aspect of our life. This means that the importance of teaching responsible and safe usage of these resources to your children is now higher than ever. You can only protect them to a certain point, and there will come a time when they will need to be independent. For that moment, they should be prepared.
We have compiled a list of seven beneficial resources parents can use to teach their children safe and responsible usage of digital devices and resources.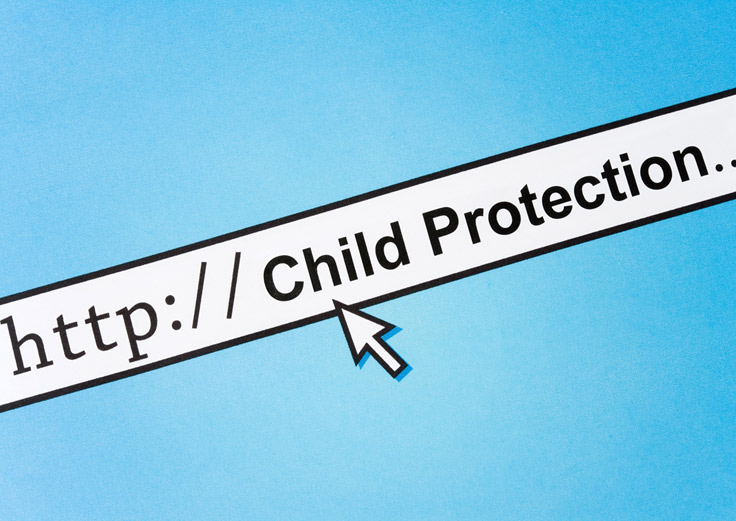 mSpy - Web Filtering Software
To develop a sense of age-appropriate content, you can use a web filtering software like mSpy UK app, which is available for both iOS and Android devices. It enables you to restrict sexually explicit as well as violent content that you do not want your kids to see. Deployment of content filtering will teach your children about the type of content underage children should not be exposed to, and they will grow up to become responsible parents.
mSpy UK is not just a web filtering software but a complete monitoring solution that enables you to track all the online activities happening on your child's phone. You can monitor incoming and outgoing calls, sent and received texts, instant messages, browsing history, photos, and videos stored on the phone, contacts, email, and calendar. The app also allows parents to track location through GPS and geo-fencing technology. The mobile phone location tracking can define safe zones, so the app sends a notification to you each time your child enters or leaves the marked region.
Interland by Google
It is an online free game, which enables young children to learn about the web in a fun and interactive manner. The objective of the game is to teach children about five fundamentals of using the internet, which include bravery, kindness, strength, vigilance, and intelligence. By navigating through the game, children learn how to evade phishers, hackers, cyberbullies, and other threats that we see in the digital world.
Childnet International
If you want access to a comprehensive resource for teaching safety and responsibility, there is no better and more complete alternative than Childnet International. It offers a wide range of lessons, recommendations, links to other websites, and a knowledge base for teachers as well as parents. These resources are available in different formats, including a mobile app, PDF, and hard copy.
InternetMatters.Org
This website is a collection of technical information for school IT admins and parents. You can learn about purchasing technology products, how to set them up, and use parental controls to keep your child safe from any harm. This particular website is specifically created for parents who struggle with technology and want to learn more, so they can ensure the safe and responsible use of digital resources.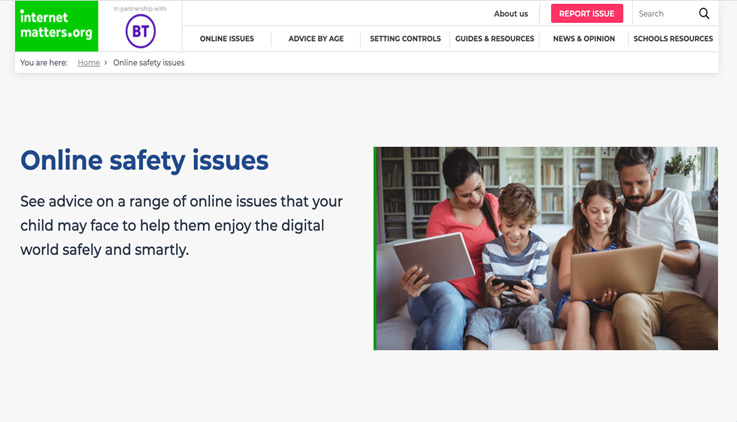 https://www.internetmatters.org/issues/
UK Safer Internet Care
This is a website for parents and guardians who want to promote the responsible, positive, and safe use of technology. It includes a link to comprehensive resources curated by South West Grid for Learning. The website receives support from hundreds of organizations with a similar mission and vision in terms of safe and responsible use of technology.
Common Sense Media
This website targets kids and students who are searching for trusted recommendations, unbiased reviews of a wide range of tech products and services, and useful tools that can help them navigate through the online world. Since technology is continuously evolving, the website is quick to update the information to ensure children and teenagers get the correct information every time.
CBBC Stay Safe
This is a series of short video clips created by an experienced and talented team at CBBC. It features a multitude of celebrities and presenters that children know to influence them to use technology safely and positively. The videos are targeted at kids between 9 and 13 years of age. The contents of the video clips cover subjects like fake news, taking selfies, responsibilities, and rights, and privacy.

E-safety simply means safe, responsible, and positive use of digital and technological resources. Just like parents want their children to be accountable for money, belongings, and property. It has become imperative currently to teach them about the positive and responsible use of technology as well. This will not only keep them safe on the internet but will also turn them into better parents for the coming future when technology is more advanced and intricate than it is now.


Hits: 5675 | Leave a comment