Is It Time For Brighter Hues? Some Fall Fashion Chit-Chat
When the fall comes, everything begins to change, the weather, the skins, the trees and of course, the colors. Every day, the sunset takes on shades of golden, and the trees get ready to shed their yellowing leaves. When everything is changing colors then, why won't you? This fall season, you should have your brightest colors out and be ready to wear them every day. But many of us tend to have our little concerns about wearing colors that are too bright. Getting the combination wrong would make you feel overdressed. But with the following tips, you can never go wrong:
 Sweatshirts and Mufflers
One of the most prominent pieces of clothing that spring up as fall begins is sweatshirts. These are warm woolen sweater-ish shirts that are warm enough to serve as the only layer. Choosing to wear another layer on top is your choice, but mufflers are the real accessory that you will need with them.
Bright colored Sweatshirts that include mustard, pistachio, and purple are perfect for all social events in fall. Complement these sweatshirts with an even more gorgeous shade of muffler with complementing colors. Wearing these with a great pair of light denim and decent boots will do wonders. A black watch with a decent dial and a pair of shades have never hurt anyone.
As a woman, you should also carry a matching purse with the outfit and wear bright lipstick that matches one of the colors of your muffler.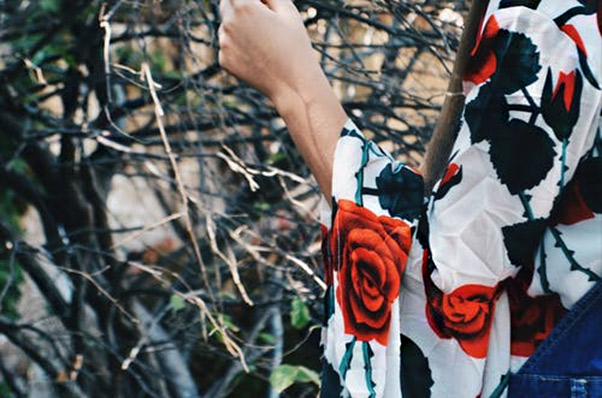 Jackets and Sneakers
When it comes to considerations of fall, leather jackets are the most typical type of clothing out there. But black and brown leather jackets have become so common that they are no longer special. Switching to a brighter hue like a red leather jacket is what will help you stand out. But since most people hesitate to take an experiment with such a color, we are here to give you fashion advice with your leather jacket.
The perfect partner for your red leather jacket is a pair of clean white sneakers. How does that work? Here is how: find a beautiful white tee. Pair this up with a damaged skinny black denim. Find a pair of no show socks and wear them with your white sneakers. Once done, put on your jacket to complete the look, and you will be surprised at how good the jacket looks.
But some people ought to ask why the typical jacket and boots combination does not work. You see, the brightness in your jacket will not go with the bulk and dullness of your boots. Where your jacket is hip, your boots are sturdy. That is why you need to find a hip pair of white sneakers to go with the look.
However, high leather shoes with heels will do wonders for women no matter what color jacket they wear. This is because women's shoes are not designed to give off that tough vibe that men's shoes are. But of course, even for men, it is not a hard and fast rule. You can choose to wear boots if you prefer those over your sneakers. Everything has its look.
Sweaters and Chinos
If it comes down to adding layers to your clothing, a red leather jacket is not the only way to brighten up your outfit. Finding the perfect colored sweater is one of the best ways to add that flair to your outfit. But most people tend to associate sweaters with formal or semi-formal, which does not work with bright colors, right? Wrong. Although making your bright sweaters work with formals might be slightly trickier, your bright sweaters work in smart casuals.
Find a nice pair of skinny chinos (in camel or white color) and wear them with your favorite dress shirt. Tuck your shirt in neatly so as not to leave any shirt out and wear your bright sweater over it.
Of some colors that work best in semi-formal settings include yellow, pistachio, and blue. Since this is a semi-formal look, you can choose to wear a pair of loafers or sneakers with this outfit and a great watch on your wrist.
Just Your Everyday Hoodie and Shirt
Unlike the previous tips where the extra layer of clothing was adding the element of bright coloring to your look, in this one outfit, it will be the internal layer that will add the color. For this one tip, you can choose to wear not only the brightest shirt that you have, but also the most bizarre shirt that you have too, given that it is a t-shirt.
You can choose to pair your t-shirt with straight or skinny fit jeans depending on the fit of the t-shirt. You probably feel this is way too over the head, but your same old hoodie (blue, black-brown – the typical colors) will act as a grounding element here to help you not go overboard.
Once you have the hoodie on, you can also choose to tuck in your t-shirt in the centre in front when you wear a great belt. Use a pair of bright sneakers to complete the look and an exceptional wristwatch. This is perhaps the one look where you get the most flexibility and get to do absolutely what you want.

The real reason that most people tend to avoid their bright-colored clothing is that they feel it will bring attention to them because they look overdressed. But, done right, bright hues on your clothing make you stand out from the crowd because you look great, not because you are over-dressed.

So, you know the next time you go shopping in fall, keep an eye out for the most brightly-colored sweatshirts, mufflers, jackets, sweaters, chinos, and t-shirts. But you could also get going with just your everyday old hoodie. Mostly, it's all about your imagination and comfort!


Hits: 4928 | Leave a comment