REFRESH  YOUR BUSINESS
HOW  TO  DOUBLE  YOUR  PROFITS  WITHOUT INVESTMENTS
INTERNATIONAL CONFERENCE
TOC – theory of constraints in the organizations
Lectors in the conference – consultants and academics from Europe and the USA
| | | | |
| --- | --- | --- | --- |
| 8-9 June 2016 | hotel RIU PRAVETS RESORT | Pravets, BULGARIA  | €150 + VAT |
| | | | |
| 18-21 September 2016 | National Conference Center | Virginia, USA | $2000 - $2500 |
Lectors of the conference
TOCICO

Organizer of the conference
ACADEMY MFC and RICHMART

Conference venue
hotel RIU PRAVETS RESORT


LECTORS OF THE CONFERENCE ТОС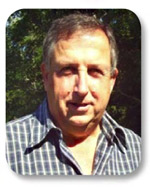 ODED COHEN
International Director TOC Strategic Solutions.
Oded Cohen is one of the world's well-known names in Theory of Constrains (TOC). He has over 30 years of experience in developing, teaching and implementing TOC methodology, solutions and
implementation processes working directly with Dr. Goldratt all over the world in the organizations built by Eli Goldratt for developing and disseminating TOC – Creative Output, Goldratt Institute, Goldratt Schools. Among the countries to which Oded brings his expertise are the USA, Canada, Japan, India, China, the UK, Poland, Russia, Ukraine, Columbia, Chile, Peru and many others.
Oded is an Industrial engineer with MSc. in Operations Research from the Israeli Institute of Technology in Haifa, Israel. He was one of the developers of OPT – the logistical software for production scheduling, the TOC thinking processes and the TOC management skills. Oded has brought his expertise to educating a whole generation of TOC practitioners and implementers. He is known for his passion for working with people who love TOC.
Oded is a partner in Goldratt UK and since 2001 he has been a part of Goldratt Group as the International Director for Goldratt Schools. Oded plays a major role in developing and supporting TOC Application Experts and TOC Consultants who are given the knowledge and the practical know-how for implementing TOC solutions.
Oded is a Founder and Co-President of Theory Of Constraints Practitioners' Alliance TOCPA – an international organization whose objective is to share the TOC experience with everybody who wants to learn and use TOC. Oded was a founding member and the first Chairman of Theory of Constraint International Certification organization TOCICO. Oded, together with Domenico Lepore, wrote Deming & Goldratt: The Theory of Constraints and the System of Profound Knowledge – The Decalogue. The new full edition of Oded's book Ever Improve – A Guide to Managing Production the TOC Way, published in June 2010, in addition to describing
the Make-to-Order Solution, also includes two full new parts: the MTO implementation and a full description of Make-to-Availability Solution.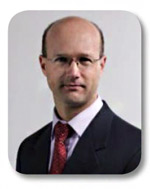 CHRISTOPH LENHARTZ
Christoph Lenhartz, MBA, Jonah, TOCICO-certified, Certified Consultant (bdvb), CDDP, is a Board Member and Past Chairman of TOCICO.
In over 20 years he has acquired a wide-ranging, international experience in industry, as a successful entrepreneur and also a leader of management consulting teams in high complexity TOC implementations. He has lead strategic, business transformation, supply chain management and IT projects and his expertise also includes post-merger integration of supply chain operations for major international groups.
One of the leading TOC and management experts in Europe he is the General Manager of Catena Strategies, a leading consultancy in operational excellence consulting based on TOC principles. He has published articles on TOC and management topics in journals such as "Quality Progress" and has translated and written books on TOC and management topics in German. He is an appreciated
speaker and teacher of TOC and related topics. Christoph holds an MBA from Clemson University (USA), he graduated from the University Essen (Germany) as a Diplom-Kaufmann and has pursued post-graduate studies at Washington State University (USA).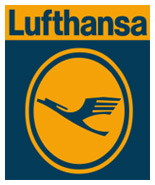 THOMAS MUTZEL
Lufthansa Technik's Thomas Muetzel shares how the maintenance, repair, and overhaul company of Lufthansa has been able to significantly improve the effectiveness of Base and Line Maintenance
through the application of TOC's Critical Chain Project Management approach: aircraft availability and cost improved by 25%. In this process TOC and Lean methods were used in combination to create a
powerful synergistic solution.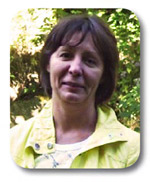 JELENA FEDURKO
International Director TOC Strategic Solutions
Jelena Fedurko started working with TOC in 1999. She joined Goldratt Schools in 2005 as a TOC trainer and consultant. In 2007 Jelena became Goldratt Schools Regional Director for Russian Speaking Regions, and later also for Europe. She has been a member of teaching teams in a number of comprehensive TOC Programs: International TOC Expert Training Alex Rogo Program in Columbia, Man TOC Program in India. Together with Oded Cohen, Jelena has developed and conducts the TOC Strategic Solutions programs in Russia and Europe. Among the countries where Jelena has worked teaching and providing TOC implementation support are Japan, Poland, Germany, Italy, Turkey, Russia, Ukraine, India, China, Chili, Columbia and other countries.
Jelena is a Founder and Co-President of Theory Of Constraints Practitioners' Alliance TOCPA – an international organization whose objective is to share the TOC experience with everybody who wants to learn and use TOC.
Jelena has authored several articles on TOC concepts and implementation, and gave presentations at several TOC conferences. She has also edited a number of TOC books. Jelena translated to Russian the Goldratt Satellite Program, the books The Goal, It's Not Luck (The Goal-2), Critical Chain, and the TOC Insights. Jelena is the author of several leading books on working with the central logical tools of TOC – The Cloud and the Strategy and Tactic Tree: Behind the Cloud – Enhancing logical thinking; Through Clouds to Solutions; Mistakes and Difficulties in Working with TOC Logical Tools; A Good Strategy and Tactic Tree.
Jelena graduated from Minsk State Institute of Foreign Languages (now Minsk State Linguistic University) and got her MBA from Concordia International University Estonia.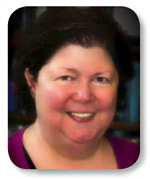 KATHY AUSTIN
Kathy Austin is Chief Strategist at Focused Profit Strategies, LLC based in the Atlanta Georgia area, USA. Board Member TOCICO. She and Gerry Kendall co-authored Advanced Multi-Project
Management in 2012. In 1997, Kathy and Ted Hutchin coauthored Why It's Not Luck. Kathy became a Jonah in 1989 and a Jonah's Jonah in 1991.
For the past 25 years, since leaving the US Air Force, she has worked large and small Theory of Constrants-related implementations, both commercial and military, in the US and internationally in Production, Project Management, Supply Chain, Strategy, and Management Skills. Kathy is certified in all areas of the Theory of Constraints (TOC) Body of Knowledge (BOK) and has been a member of TOCICO since the first meeting in Atlanta. She is currently serving on the TOC-ICO Board of Directors.
Additionally, she has developed and taught multiple basic, expert, and licensee courses across the entire TOC BOK. Kathy is past vice-chair of the APICS CM-SIG and co-authored/edited (with Jim Cox) the APICS TOC series. She is also an ISCEA Certified Critical Chain Project Manager. In the past, Kathy has held various positions with the Avraham Y. Goldratt Institute (AGI) and has been Principal, APT Concepts as well as Director of Operations Continuous Improvement for Delta Air Lines, Inc.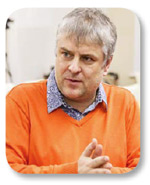 NERIUS JASINAVICIUS
Founder and managing partner of "TOC sprendimai". More than 15 years of TOC exposure, over 30 implementations, more than 100 companies trained.
This keynote presents a custom furniture producer that had very poor due date performance.
This started to affect their reputation in the market and sales. Despite the drop in sales, due date
performance was not improving. After reading "The Goal", the CEO of the company decided to
implement TOC in production and sales. In 3 months the company managed achieve almost perfect
due date performance and increase the sales by 20%.


CONFERENCE  THEMES
REFRESH  THE  BUSINESS
HOW  TO  DOUBLE  THE  PROFITS  WITHOUT  INVESTMENTS
1. HOW TO INCREASE SALES
CREATING A UNIQUE OFFER

-  an offer,  which the clients can't turn down
-  an offer, which can't be made by the competition in the next 4-5 years

2. PROJECT MANAGEMENT

- how to shorten the terms
- how to reduce the price
- how to keep the quality
- how to guarantee compliance with deadlines

3. DISTRIBUTION  AND MANAGEMENT OF THE INVENTORIES

- reducing  inventory
- releasing  funds

4. PRODUCTION  MANAGEMENT - management of the bottlenecks (Drum-Buffer-Rope)

- reduction of work in progress
- reducing series
- reducing production terms
- reducing the price
- increasing the turnover

5.  MANAGEMENT OF THE RESISTANCE TO CHANGE

- to predict threats
- to find the opportunities or to stay in the comfort zone

6. MANAGEMENT OF THE CONFLICTS IN THE ORGANISATIONS


TOC PRINCIPLES
1. Reality is simple and harmonious.
    Every situation, no matter how complex it initially looks, is exceedingly simple.

2. Every conflict can be removed.
     Don't accept conflicts as given.

3.  People are good.

4. There is always a win-win solution.

5. Never say "I know"
6. Stand on the shoulders of giants
7. Every situation can be substantially improved.
8. Every person can reach a full life.


4 pillars of TOC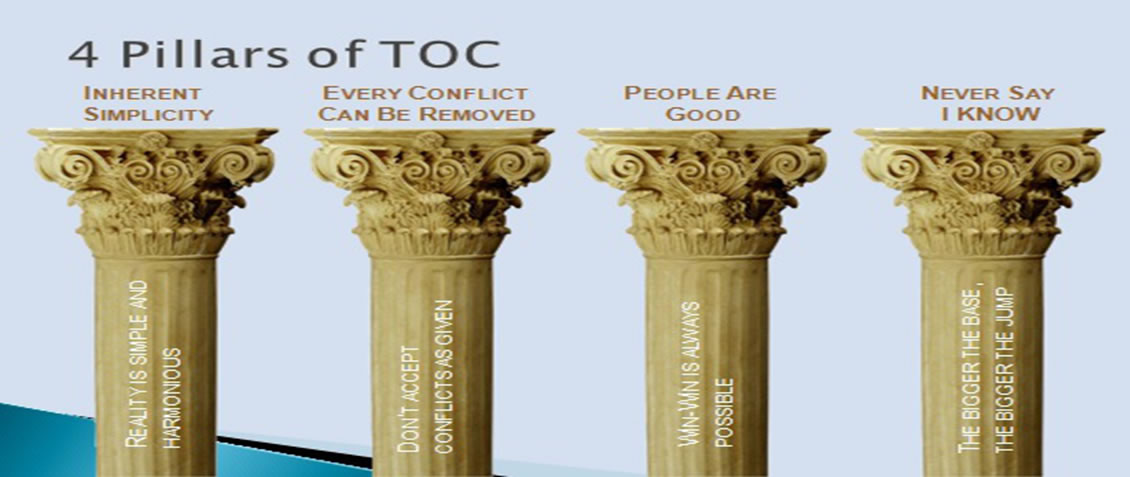 TOC – THE THEORY OF CONSTRAINTS
What is TOC?
The Theory of Constraints (TOC) is a popular business philosophy of Dr. Eliyahu Goldratt – business management guru from Israel.
The Theory of Constraints is a management philosophy, based on the constant search and removal of the bottlenecks in key processes of the organization, oriented above all to increasing the velocity of the generated values for the consumer (increasing the throughput of the organization).  
Double the profits

Beat competition
Create a unique offer

Efficient planning
Project management

Find the bottleneck in the organization
Improve execution time

Reduce inventory
Release closed funds

Practical solutions for overcoming resistance to change


CREATOR OF TOC
Eli Goldratt is known to millions around the world as a scientist, educator and business management guru.
The "Theory of Constraints" is thought in the educational system of 23 countries and in the management of different organizations in more than 50 countries.
Large and small businesses and government agencies work according to his methods.
He is an author of many books, connected with the process of continuous improvement.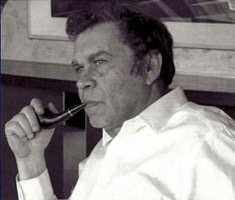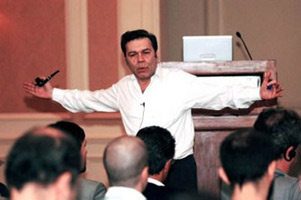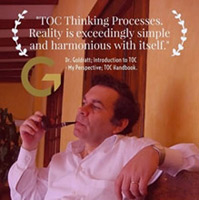 BOOKS  ABOUT  TOC


ORGANIZATIONS  THAT  HAVE  IMPLEMENTED  TOC
Organizations that have implemented the TOC system are:
- BOEING, MAZDA, BOSCH, LUFTHANSA, DELTA AIRLINES, HITACHI,  PHILIPS, P&G and many other popular world companies
- many government organizations
(Example: The Japanese government in the sphere of the procurement)


TOCICO CONFERENCES
TOCICO is an International Certification Organization, which unites people who share a passion for win-win holistic thinking and share a vision that this will become the main way to manage organizations.

About 500 people attend each conference – business owners and top managers of world known companies from more than 50 countries. Every year the conference is held on a different continent.

- Bulgaria 2016
- Virginia, USA 2016
- Cape Town, South Africa 2015
- Washington, USA 2014
- Frankfurt, Germany 2013
- Chicago, USA 2012
- New York, USA 2011
- Seoul, Korea 2010
- Brazil, Brazil 2009
- Georgia, USA 2008
- Kyoto, Japan 2007
- Miami, USA 2006


TOC CAN BE APPLIED IN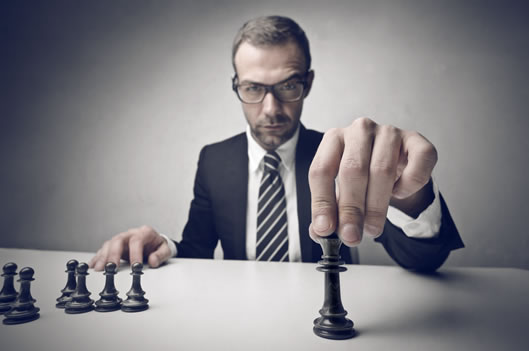 - Government administration
- All business branches
- Education
- Health care
- Military industry


THE  CONFERENCE  IS  SUITABLE  FOR
-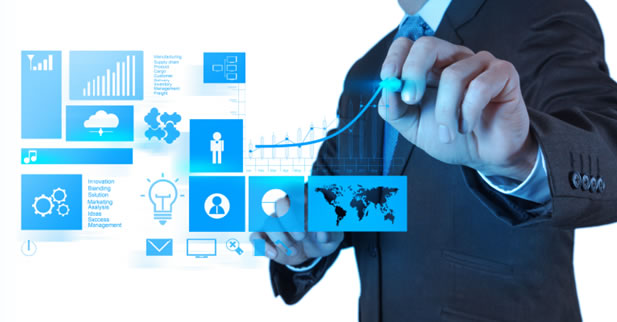 Business Owners
- CEO
- Trade and Marketing Directors
- Project Managers
- Academics, Professors and Deans of Universities


CONFERENCE REGISTRATION
Company data for the invoice
*The price includes:
- Participation in the conference - 08-09.06.2016 from 9 a.m. to 5 p.m. local time (GMT +2)
- Lunch and two coffee breaks  - 08-09.06.2016
*Accommodation and dinner are by your choice in RIU Pravets Resort.  Please make your reservation by phone or email.
Overnight 07.06 
- single room - 55 € /standard price 75 €/
- double room - 75 € /standard price 110 €/
Dinner 07.06 /block table/ - 16 €  
Overnight 08.06
- single room - 55 € /standard price 75 €/
- double room - 75 € /standard price 110 €/
Dinner 08.06 /block table/ - 16 €
* There are possibilities for cheaper accommodation in hotels in the center of Pravets and Botevgrad.
* Conference organizers TOCICO and Richmart Ltd.
E-mail: vintage@richmart.eu
Phone: +359 882 377 898 – Adelina Ivanova


SPONSORSHIP OPPORTUNITIES
Sponsorship packs:
I. 10 minute presentation of your products or services during the conference
II. booth / table for meetings, where you can present your promotional materials in the hotel lobby in the coffee breaks during the conference in front of 500 top companies
Prices for sponsorship packs:
Pack I or II – €3000
Pack I and II together – €5000
III. Purchase of 50 VIP invitations for the conference


CONFERENCE  ORGANIZERS
| | | |
| --- | --- | --- |
| | | |
| TOCICO | Academy MFC & Richmart | Be Global Fashion Network |


CONFERENCE  VENUE
The conference center of the hotel provides a wide variety of rooms with capacity of up to 500 people and state-of-the -art equipment.
RIU Pravets Resort hotel has been proud to host more than 500 events of various multinational companies, government and non-government organizations, large corporate events, as well as sports events, teambuildings and private parties.
- Pravets Golf Club
- СПА bar
- Indoor swimming pool semi Olympic size
- Saunas - Finnish, Russian, Herbal
- Steam Bath,Salted and Aroma steam bath
- Ice room, ice shower, ice fountain
- Technoqym Kinesis Circuit
- Solarium ERGOLINE
- Hair dressers' with manicure & pedicure
- Beauty center
- SPA shop